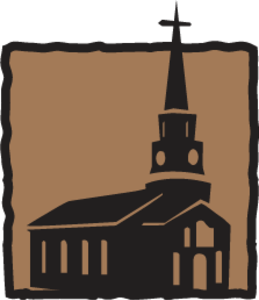 It is often heard that Europeans came to this country seeking religious freedom, to worship in the way they desired without negative consequences. This was true for Pilgrims, Puritans, and Presbyterians. The Fayetteville area has a rich diversity of religious heritage. From very early, on religious institutions of all denominations developed throughout the area. Though primarily Christian congregations settled the area first, other religions arrived as the county's population diversified in ethnicity and nationalities. The Fayetteville area boasts 40 churches that are at least 100 years old or older. Prior to the 1760s, places of worship included private homes, scattered meeting houses, and brush arbors.
The large number of Highland Scots who immigrated to Cross Creek were primarily Presbyterian. Here, they were able to worship freely apart from the established Church of England. Reverend Hugh McAden, a Scottish minister, was the earliest Presbyterian minister to visit area settlements. McAden enlisted the help of Reverend James Campbell, who created three major assemblies: Long Street Church in 1756, Bluff Church in 1758, and Barbecue Church also in 1758. Services were initially in both English and Gaelic. Presbyterianism grew, and today, at least seven churches have remained in existence for over 100 years.
For many settlers, however, it was ministers and missionaries who brought religion to them. The early Christian denominations, which include Quaker, Baptist, Episcopalian, Methodist, and Roman Catholic, were able to establish themselves freely and without persecution, mainly because the Lords Proprietors tolerated religious differences as a way to entice settlement to their colony.
Quakers took advantage of this tolerance and established themselves early in North Carolina's history. In 1701, for example, they were the most numerous in the Albemarle region. Quakers worked and resided throughout the Cape Fear region. The Dunn's Creek Quaker Meeting, which met along the river in the southern part of what is now Cumberland County, began in 1746, and was discontinued in 1781.
The earliest known Baptist congregation was Cape Fear Baptist Church, which began in 1756. This sect was known as "Particular Baptist." Baptist congregations collectively made it one of the largest denominations in town. The 1850 census records 12 Baptist churches in the area. First Baptist Church occupied a frame structure built on the corner of Old and Union (now Anderson) streets. Its first pastor, James McDaniel, served as president of the State Baptist Convention for 19 years. He also served a longtime tenure as a trustee of Wake Forest College (now Wake Forest University), where he was a student in 1837-38. Like many early churches, the original building contained a second story gallery in which slaves worshiped, and, also like many churches, a black congregation eventually separated to establish their own house of worship.
For some enslaved and free blacks to worship as they desired, they had to do so in secret. Hidden among trees, slaves did gather and worship, observing religious customs and traditions that were uniquely their own. Their individual worship, filled with handed-down traditions and beliefs, helped them to rise above their oppression. Their churches began as brush arbors, also referred to as hush arbors. It was forbidden by law for slaves to congregate or assemble without supervision of their owners, and free blacks were constantly seen as possible suspects for causing a slave insurrection.
In January 1817, Reverend Bethel Judd conducted the first Episcopal services in Fayetteville. These services were held in a large school building. Three months later on April 9, the church elected an administrative vestry, chose the name St. John's Church, and elected Reverend Bethel Judd as rector. Reverend Jarvis B. Buxton, rector from 1831 to 1851, stated that one fourth of his ministry was to "colored people." The 1850 census lists five Episcopal churches in Cumberland County. During this early settlement, the religious doctrine of the Episcopal Church closely resembled the Church of England.
Methodism came to Fayetteville by way of a free black cobbler (shoemaker) named Henry Evans, originally from Virginia, who arrived in Fayetteville on his way towards Charleston in the late 1700s. Here, he began preaching to the black people of the area. Worried that Evans might incite slaves to revolt, he was forbidden to preach. However, he continued to do so, changing locations of his services to avoid capture. Eventually, when he was no longer seen as a threat, he preached to racially mixed congregations which later separated into two churches, the first being Evans A.M.E. Zion Church and the second, Hay St. United Methodist Church. Henry Evans died in 1810, and is buried under the church that bears his name.
Irish immigrant and merchant John Kelly was influential in beginning a Catholic congregation that eventually led to its consecration in 1829 by John England, Bishop of Charleston. Their first church building burned in the great fire of 1831. The next year, John Kelly deeded land to the Bishop for the construction of a new building. Known as St. Patrick Catholic Church, it has had three different locations around the city and is still in existence, with the current parish located on Village Drive.
International Pentecostal Holiness Church originated in 1911 in the town of Falcon, located in northeast Cumberland County. It is recognized as the oldest conference in that denomination. A few years earlier, ca. 1900, the Falcon camp meeting consisted of 2,000 worshipers in attendance. Today, the Falcon Children's Home is one of the church's established charities.
Although Christianity was the most prominent in Cumberland County, other major religions became established. Though initially fewer in number, people belonging to the Jewish tradition resided in the community. Judah P. Benjamin, the son of an English Jewish father and Portuguese Jewish mother, lived in Fayetteville from 1813 to 1822. He served as a United States Senator and held three cabinet positions in the Confederate government. In 1910, a synagogue was built to accommodate a growing Jewish community. The Jewish population reached 8,252 by 1927, in North Carolina.
A local mosque was established in 1987, and as of 2001, served approximately 100 families. Its association is with the American Muslim Society. In 1991, the mosque was renamed Masjid Omar Ibn Said, in honor of an African-born Muslim slave named Omar Ibn Said. Said was captured in Africa in 1807 and sold into slavery after landing in Charleston. Eventually, he ran away and was captured in Fayetteville. He was purchased by the Owen family of Milton Plantation, which was located along the shores of the Cape Fear River in Bladen County. He continued practicing his Muslim faith for several years. Said was probably one of the first known practicing Muslims in the area. In 1820, he practiced Christianity with local Presbyterians at the First Presbyterian Church in Fayetteville. As a slave, he moved with the Owen family to Wilmington in 1835 and was involved with attempts to convert native Africans. In 1864, Said died. His Bible and additional material reside at the Davidson College archives.
Major religions have been present throughout the area's history, from early settlers and slaves, to the present transient community that has evolved. What began with Presbyterianism practiced by immigrant Scots was followed by missionaries of many denominations and newcomers from other religions. Later, early 20th-century arrivals included Greek Orthodox and Lebanese Maronite Catholics among others. Today, each has its own history helping to forge our region's religious freedom.
We are so excited to invite you to our annual Fall Festival! Join us on Tuesday, Oct. 31 at 6 p.m…
Join the Marksmen as they celebrate a night of faith, family, and togetherness for Faith and Family…