The communities of Cumberland County can boast several museums and countless historical markers, monuments, and memorials that tell the stories of those service members and esteemed units who have answered the call of duty here. While we have been home to Fort Liberty, the largest U.S. military base, for over 100 years now, Cumberland County's history predates the Revolutionary War. For that reason, you truly can't turn a corner here without tripping over our vast military history.
Although thousands of military members transition in and out of Fort Liberty every year, you will find many veterans choose to call this area "home" or to return here for visits and reunions with their comrades. For good reason. Whether it's a formal occasion or a casual gathering, every day is a reunion in Cumberland County. We're proud of the many ways our communities celebrate our bravest year-round while honoring those who have paid the ultimate sacrifice.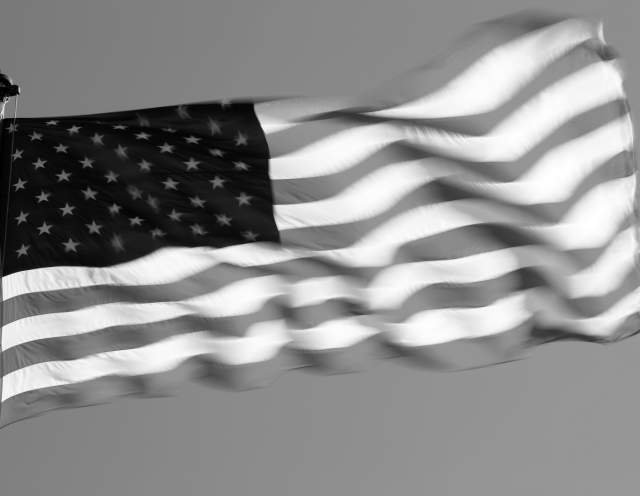 From Newsmax Magazine
Fayetteville may be one of the most patriotic communities in America. It's known as the unofficial home of Fort Bragg (now Liberty) and Pope Air Force Base (now Pope Army Airfield). It's also the seat of Cumberland County, dubbed "World's First Sanctuary for Soldiers," to show the country that soldiers and their families can feel safe, secure, and cared for here.
Let us introduce you to the story of an African-American fifer who was buried with full military honors at our Fayetteville Independent Light Infantry Parade Grounds. Then we will tell you the tale of a Union officer who went against his family's loyalties and point you to this hero's marker at our Old Historic Courthouse. If you pay our Freedom Memorial Park a visit, you will find several names etched into the striking Cumberland County World War I Memorial—to include the name of our first hometown patriot to be killed in action.
Standing guard in front of the Airborne & Special Operations Museum is the iconic symbol of our paratroopers, Iron Mike. Meanwhile, an impressive statue of "a James Bond in real life" who served in the Korean and Vietnam Wars stands outside our U.S. Army Special Operations Command's headquarters. Our 82nd Airborne Division War Memorial Museum's Global War on Terrorism (GWOT) Memorial lists the names of 255 All Americans who sacrificed their lives in the GWOT, and just one of those heroes is the last U.S. soldier to pay the ultimate sacrifice in the Iraq War.
These are the stories of bravery, devotion to country, and the relentless pursuit of freedom that make up the fabric of what we proudly call "America's Hometown." To put it simply, our military connection is unparalleled, and we invite our visitors to browse this section of our site and learn how to plan a military reunion here, find our military-themed attractions and events, and more.
Cumberland County has played a role in every major war since the American Revolution…