There's always something fun to do.
No matter the season, we have a reason to celebrate our town. With monthly events, hugely popular annual celebrations, and festivals celebrating everything from international folklore to our beloved dogwood.
Fayetteville After 5
Website
On the second Friday of each month, from May through August, Festival Park is filled with live entertainment and food trucks. The crow-pleasing performances rate between a range of musical styles, from country to rock, and the multiple food trucks keep the crowds well fed.
Fourth Friday
Website
Join us in Downtown Fayetteville as the District comes alive with performances every 4th Friday of the month (March-October) from 6 to 9 pm. A variety of buskers are on the streets throughout the District. There will also be various vendors and food carts to explore, as well! Explore the vibe in Downtown Fayetteville! During the 4th Friday event, visit our over 200+ businesses, restaurants, and attractions.
January
Martin Luther King Jr. Parade
This downtown parade features a variety of school bands, churches, and civic groups - all celebrating the life and legacy of Dr. King.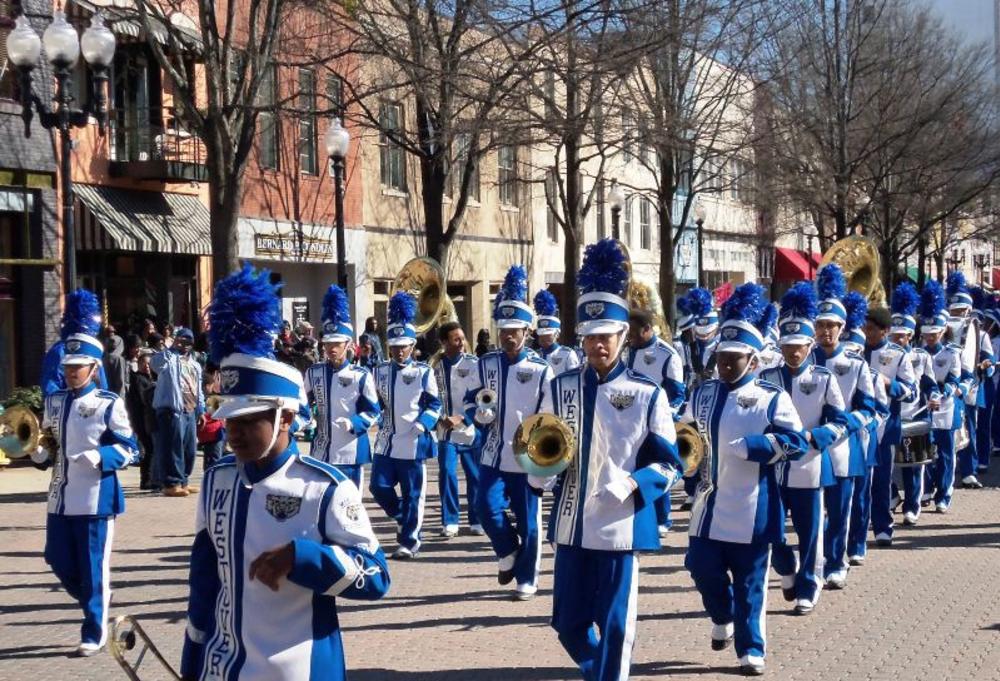 Indoor Skydiving Nationals
Website
Top skydiving competitors come from all over the world to compete in this exciting two-day event at Paraclete XP's premier wind-tunnel facilities. Spectators enjoy watching the world's best go head-to-head and supporting the home teams.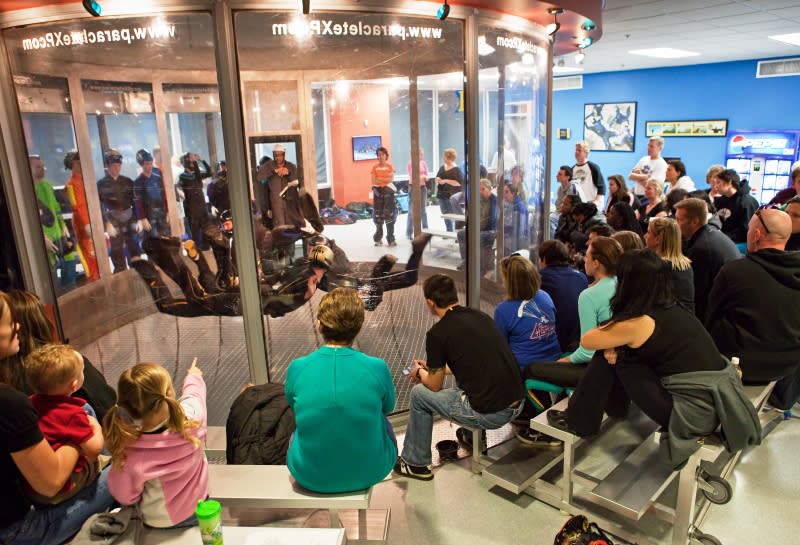 Currently no annual event or festival.
Dogwood Festival
Website
The city's marquee festival is also one of the biggest in the Southeast. It features a midway/carnival, food vendors, live entertainment, inflatable/bounce houses, arts and crafts, a classic car show, a street fair with shopping, and lots of fun for the entire family.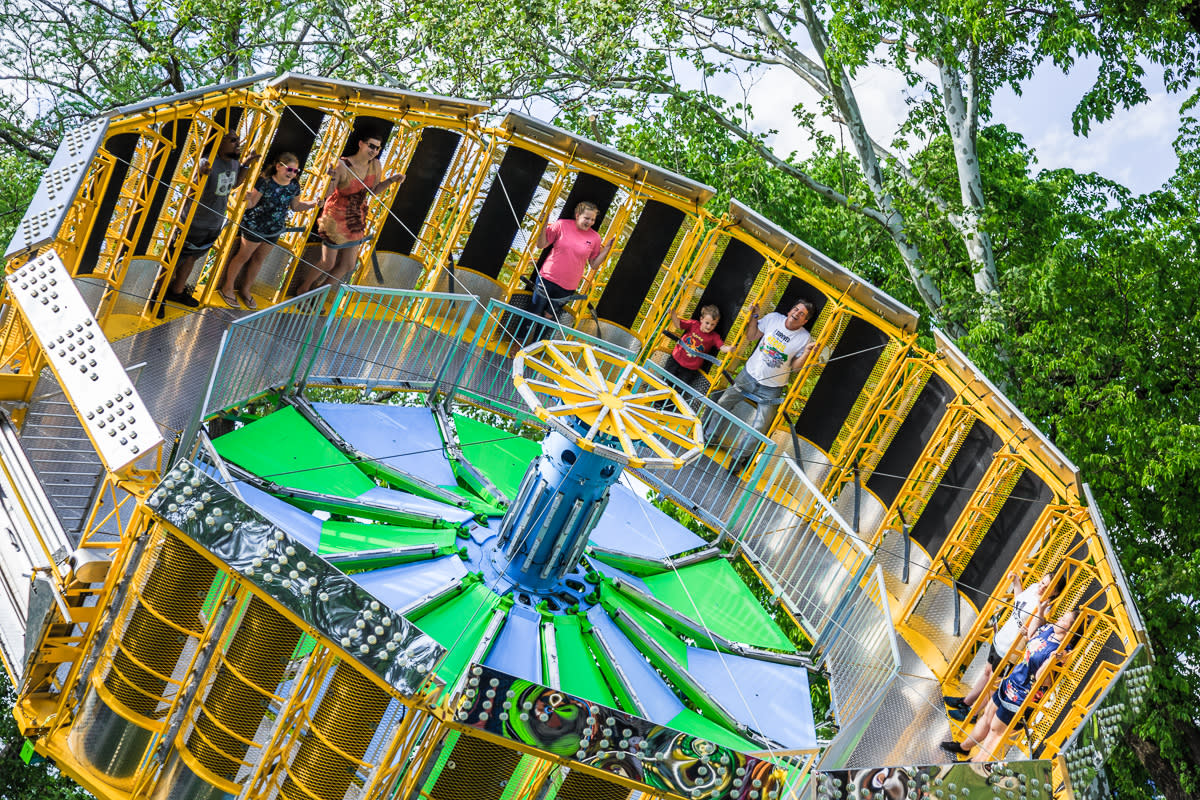 Fayetteville Comiccon
Website
This con is a fan-run event and a full weekend of fun, celebrating all forms and fans of American and world popular culture. The event features comic book artists and writers, popular voice actors, cosplay, magic and video game tournaments, free panels and more.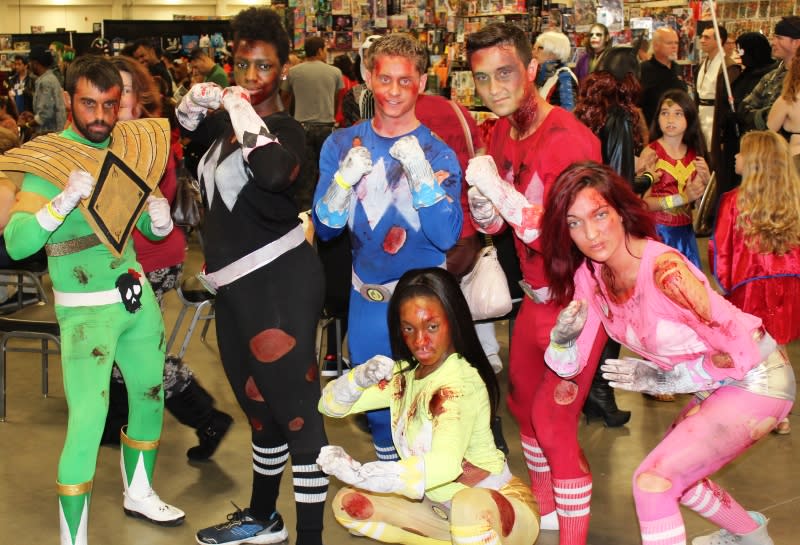 Fort Bragg Fair
Website
This popular fair takes place every spring and is open to the public. Unlimited carnival rides and live entertainment are included in the admission price, with a variety of family-friendly shows and concerts scheduled daily.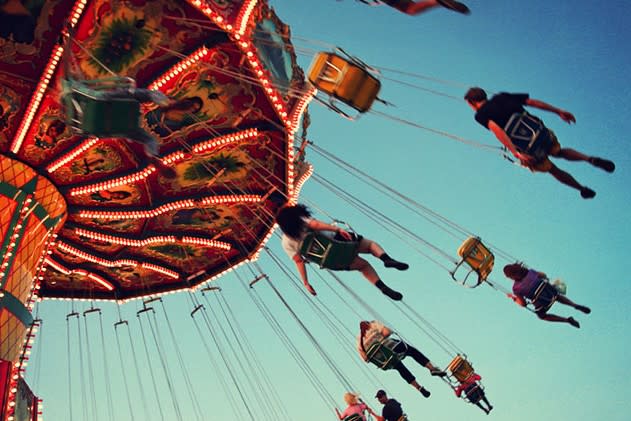 Currently no annual event or festival.
July
Hope Mills July 4th Parade and Party in the Park
Website
This Independence Day celebration kicks off in the Town of Hope Mills with a traditional parade in the morning. In the evening, the celebration continues at Hope Mill's Municipal Park with great entertainment, good food, children's games, a horseshoe tournament, vendors, and a fireworks show.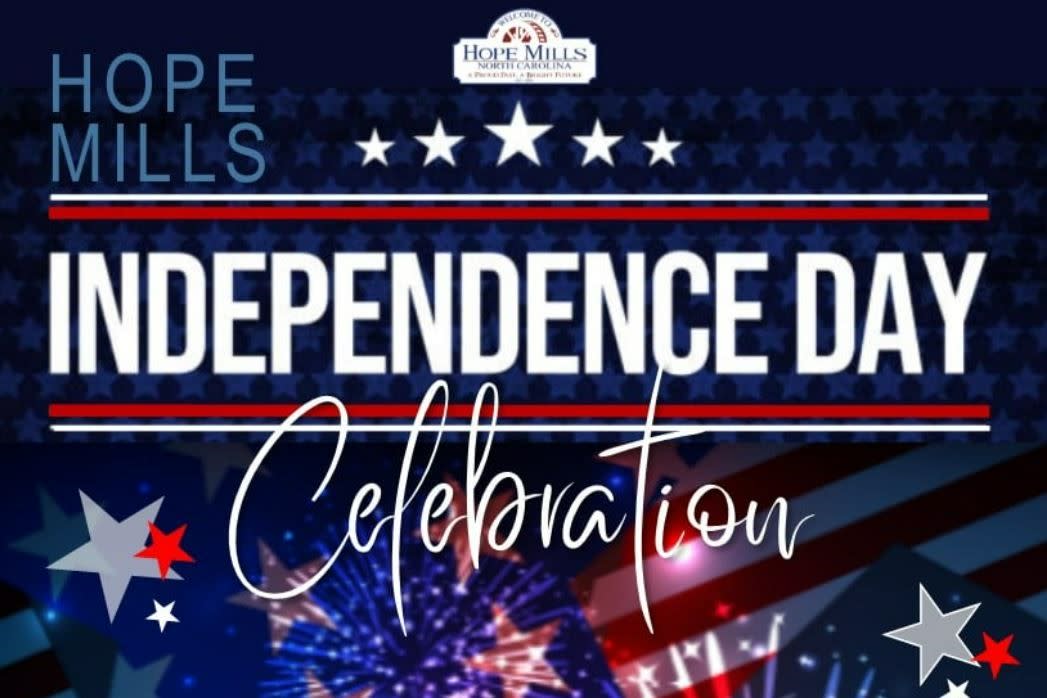 Fort Bragg's 4th of July Celebration
Website
This is one of the most spectacular 4th of July shows in the region. The festivities include today's hottest musical acts, parachute free-fall demonstrations, the popular flag ceremony, fireworks, and food and beverages.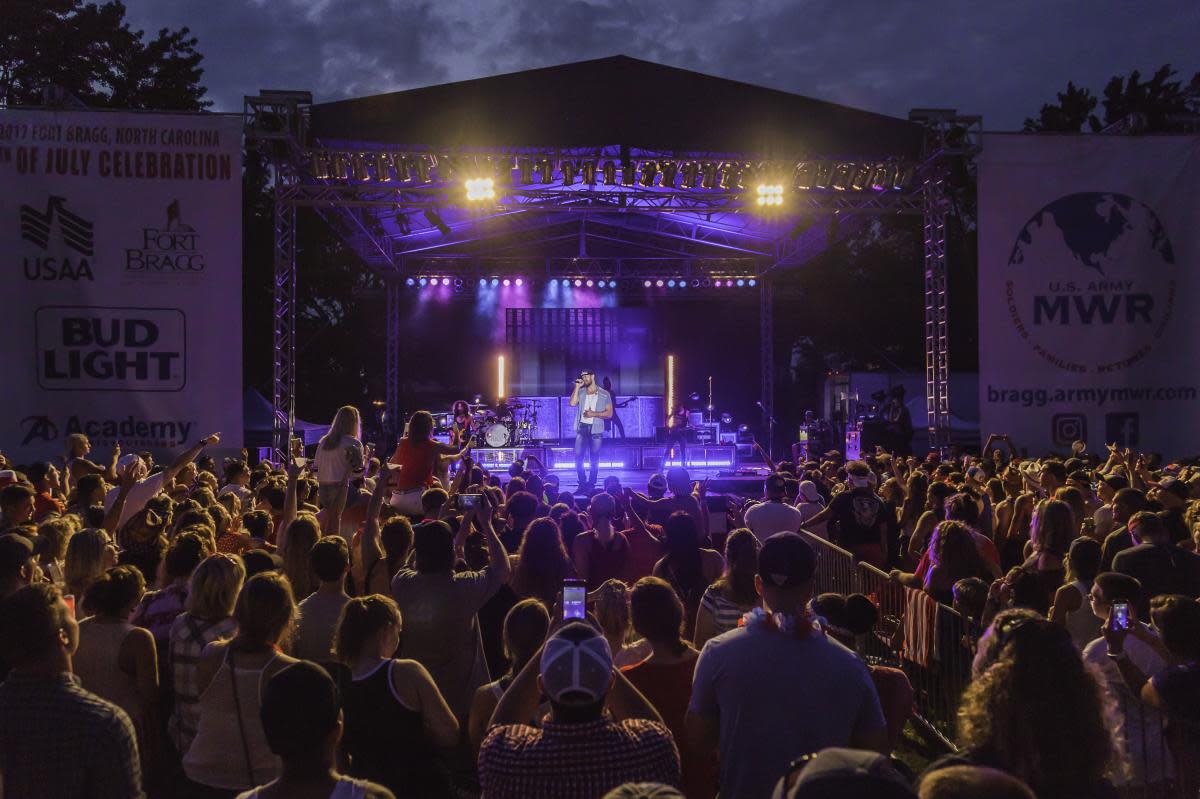 August
National Airborne Day Celebration
Website
This special celebration honors the anniversary of the U.S. Army's airborne forces in 1917 and the anniversary of the opening of the Airborne and Special Operations Museum (ASOM) in 2000. Visitors to ASOM on this day enjoy seeing the status displays as well as period re-enactors.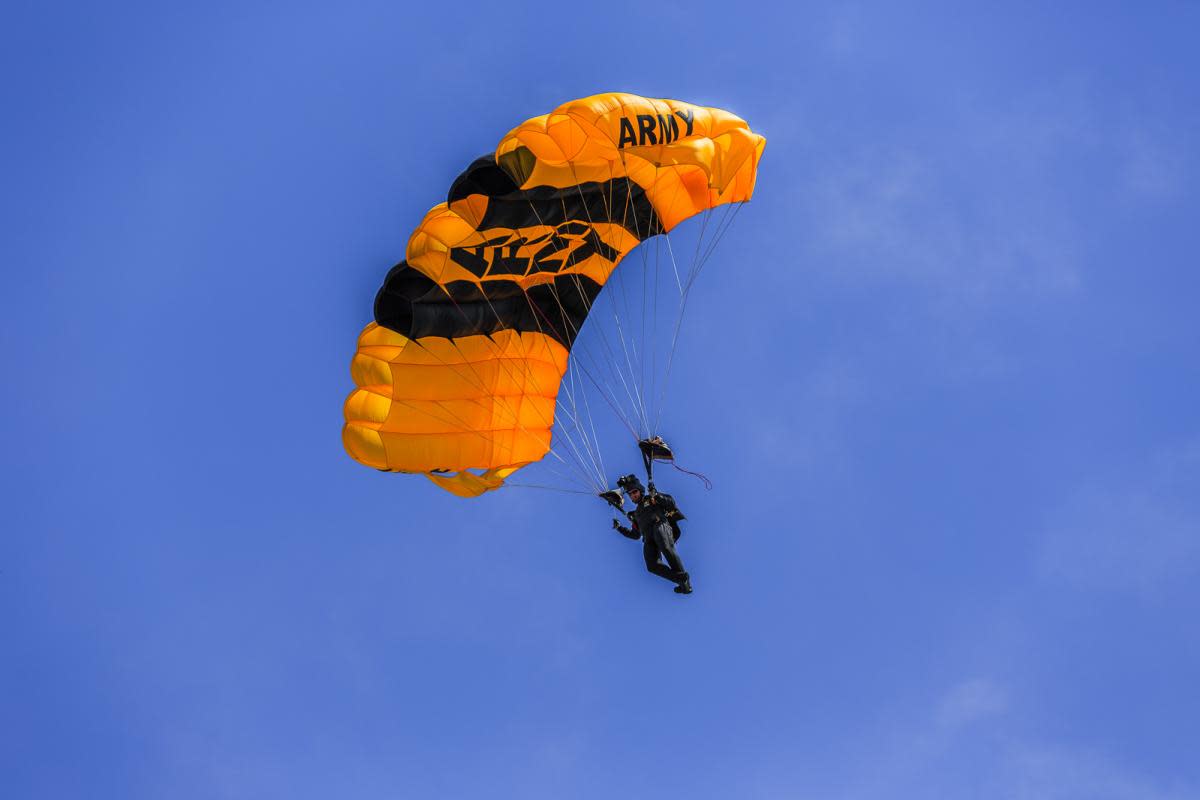 Umoja Festival
Website
This festival, organized by the Umoja Group, is a celebration of African-American heritage. The day's activities include storytellers, vendors, band performances, a health fair, and more.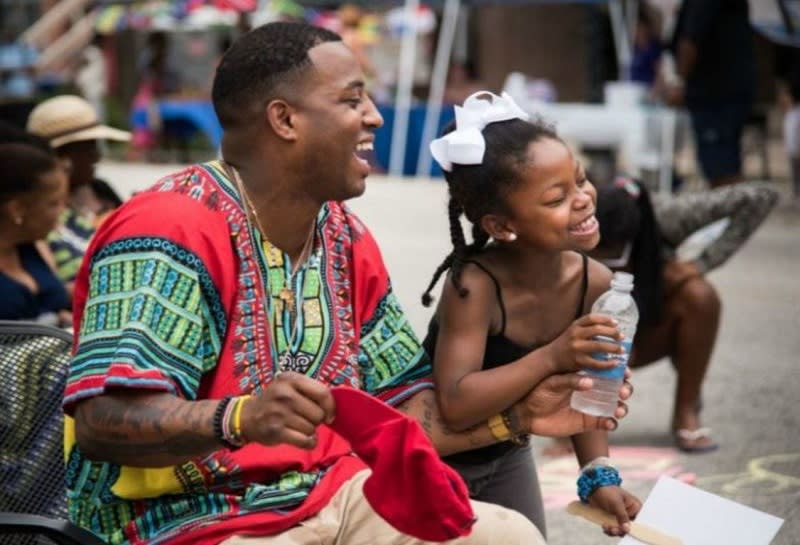 September
Cumberland County Fair
Website
This fair showcases and preserves the history and legacy of the agricultural communities in Cumberland County; celebrates the diversity of local arts and crafts; provides fun, healthy family entertainment with music, motorsports, and animals and encourages an environment of friendly competition for all ages.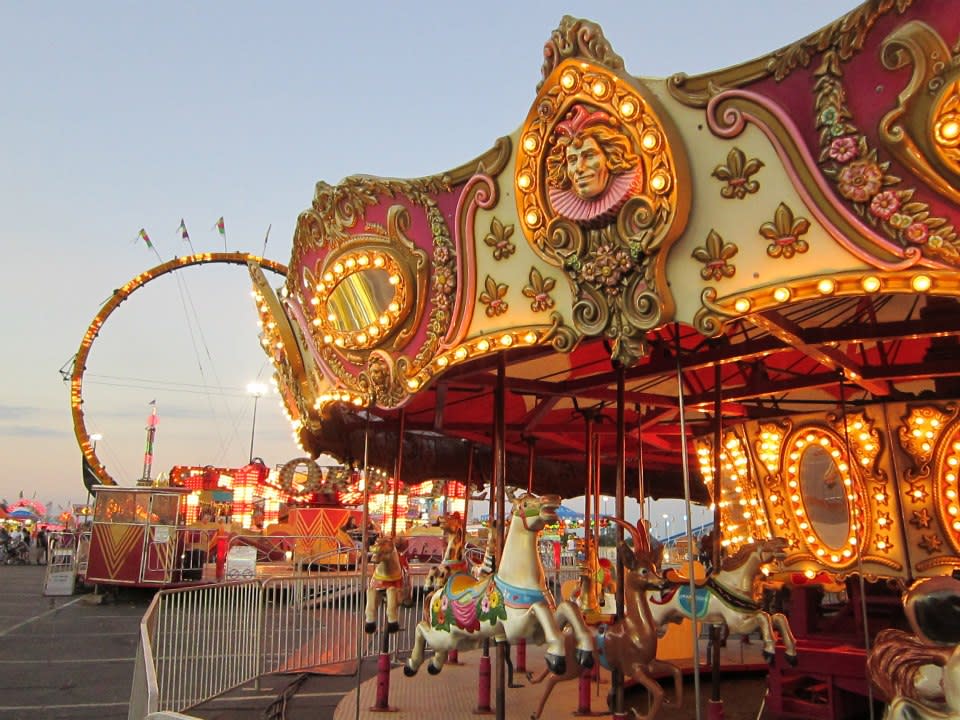 Lafayette Birthday Celebration
Website
Fayetteville celebrates the birthday of the Revolutionary War hero and French nobleman, Marquis de Lafayette, every year. The main festivities include a French music concert, Festival of Yesteryear, Lafayette Trail Tour, Market House exhibit and birthday party.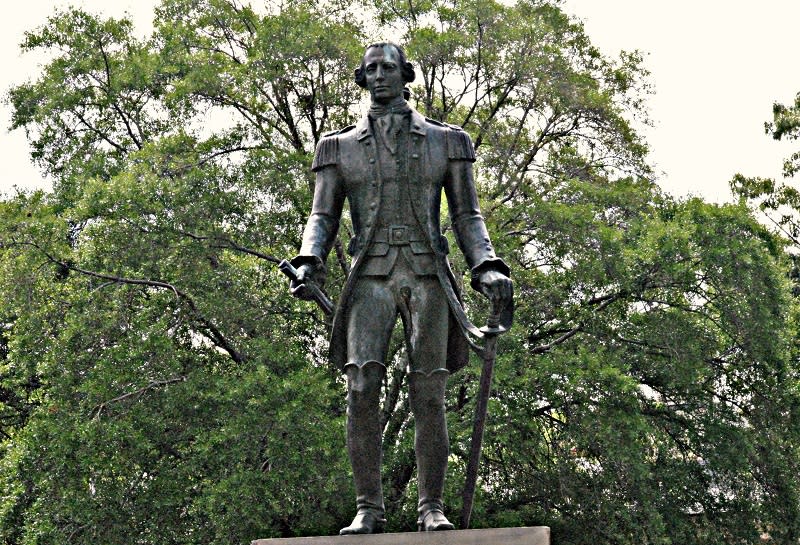 Field of Honor
Website
Hundreds of American flags fly on the Parade Grounds of ASOM in downtown Fayetteville every year, memorializing or honoring the military members who are such an important part of this community. The public is invited to visit the special site and pay their respects.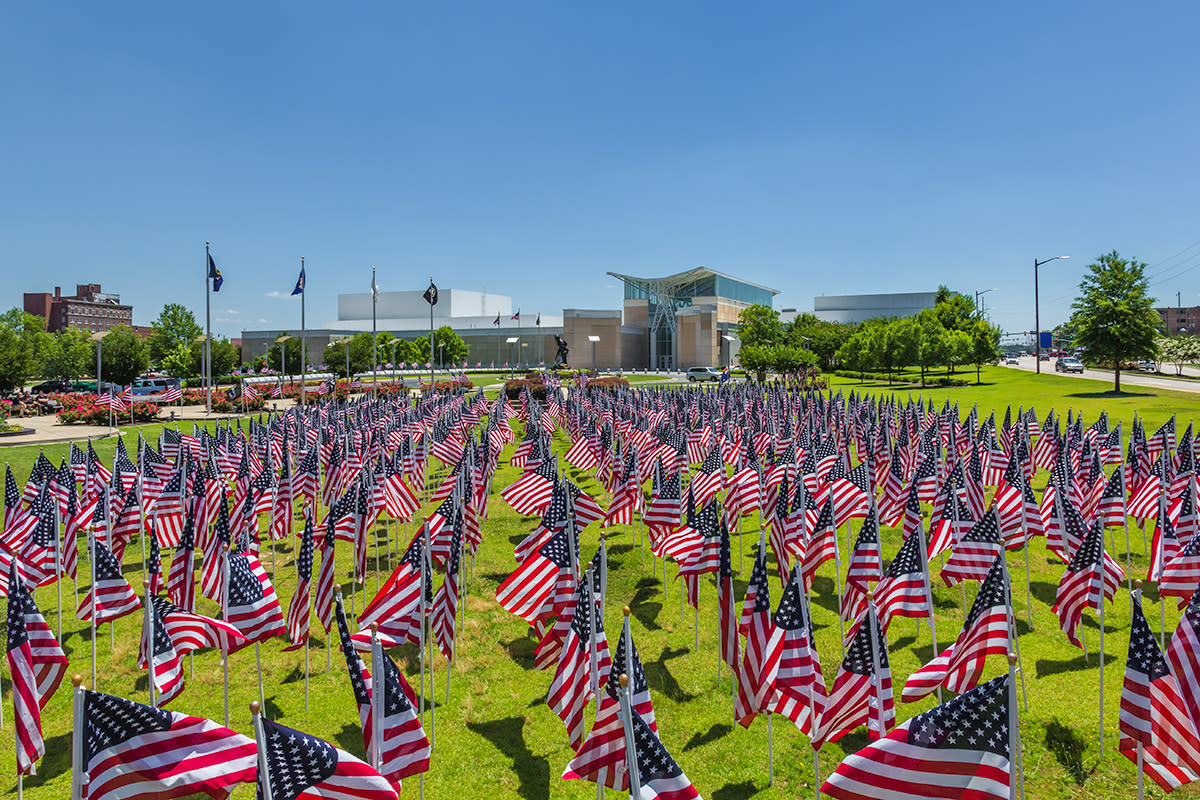 International Folk Festival
Website
A celebration of cultural diversity takes place each year at The Arts Council's International Folk Festival, everybody's favorite trip round the world, in downtown Fayetteville; festivities include the Parade of Nations, live performances, authentic cuisine, arts and crafts vendors, children's area and Native American Cultural Showcase.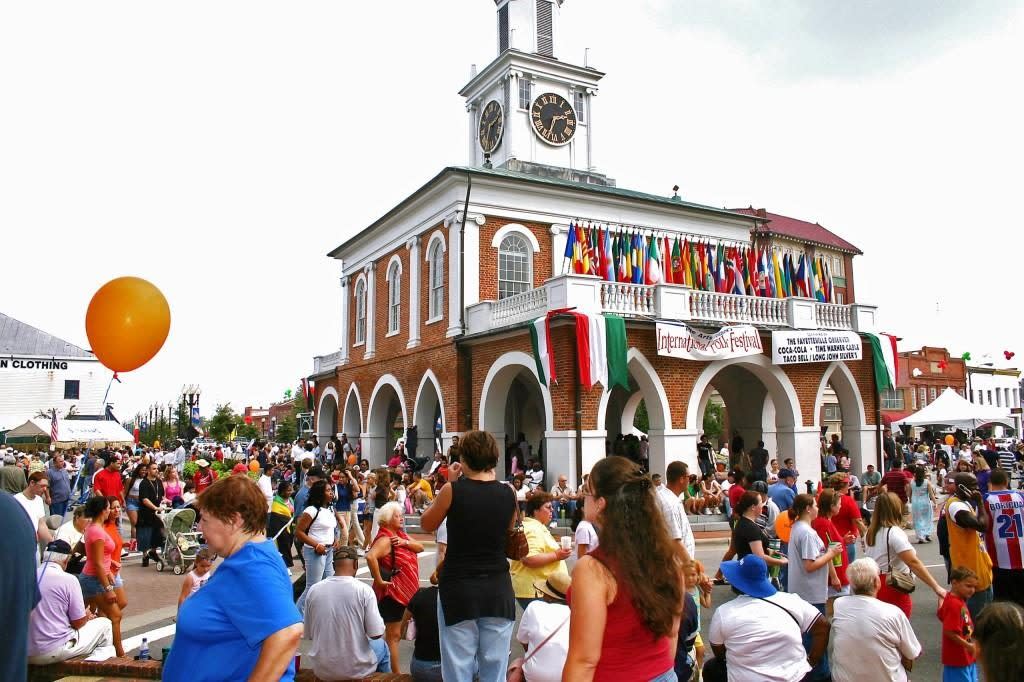 October
Ole Mill Days
Website
The heritage of the Town of Hope Mills as a mill community is celebrated during the Ole Mill Days. The event kicks off each year with the annual Street Dance. Other festivities include the Ole Mill Reunion, tractor pull, haunted house, arts and crafts vendors, Kid's Korner, and great food and entertainment.
November
Heroes Homecoming
Website
Cumberland County hosts Heroes Homecoming as a way of showing all veterans that their courage and sacrifices are remembered and appreciated. Each year, veterans are honored at multiple events and ceremonies taking place all over the county.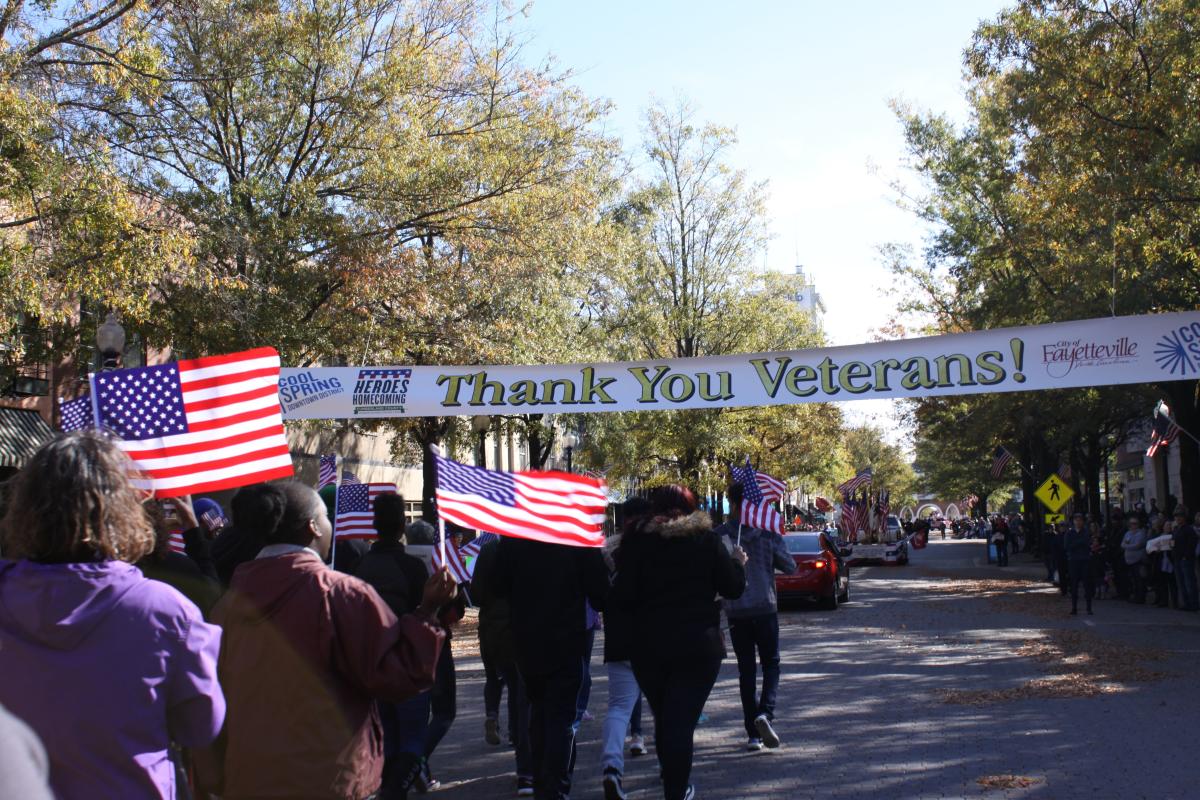 Holly Day Fair
Website
The largest holiday gift and craft show in Eastern North Carolina is a one-stop holiday shopping event that draws an average of 22,000 attendees and more than 200 vendors. Showgoers have an extensive selection of unique, handcrafted, and manufactured products to choose from.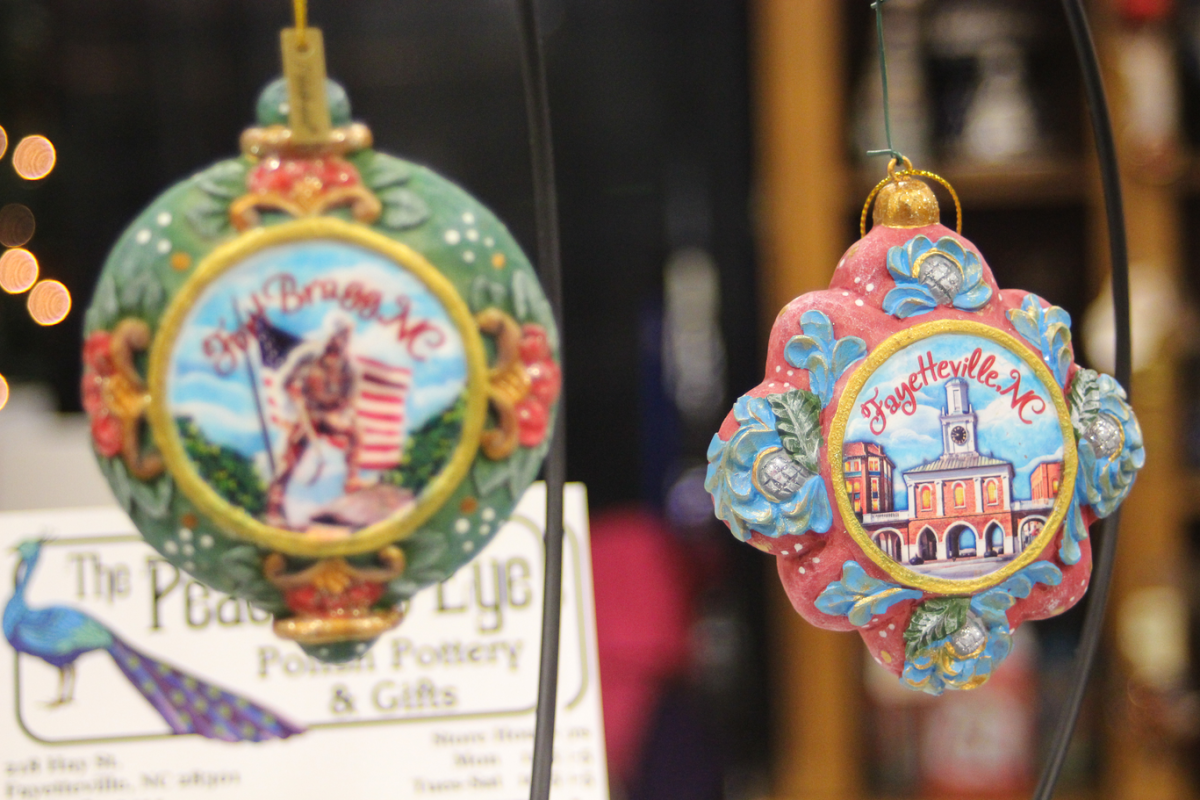 A Dickens Holiday/Holidays on Hay
Website
Historic downtown Fayetteville is transformed into a charming Victorian experience each year. Horse-drawn carriages ride down Hey Street, children pose with Father Christmas for pictures, Ebeneezer Scrooge makes his rounds, and townspeople gather for the candlelight procession and fireworks.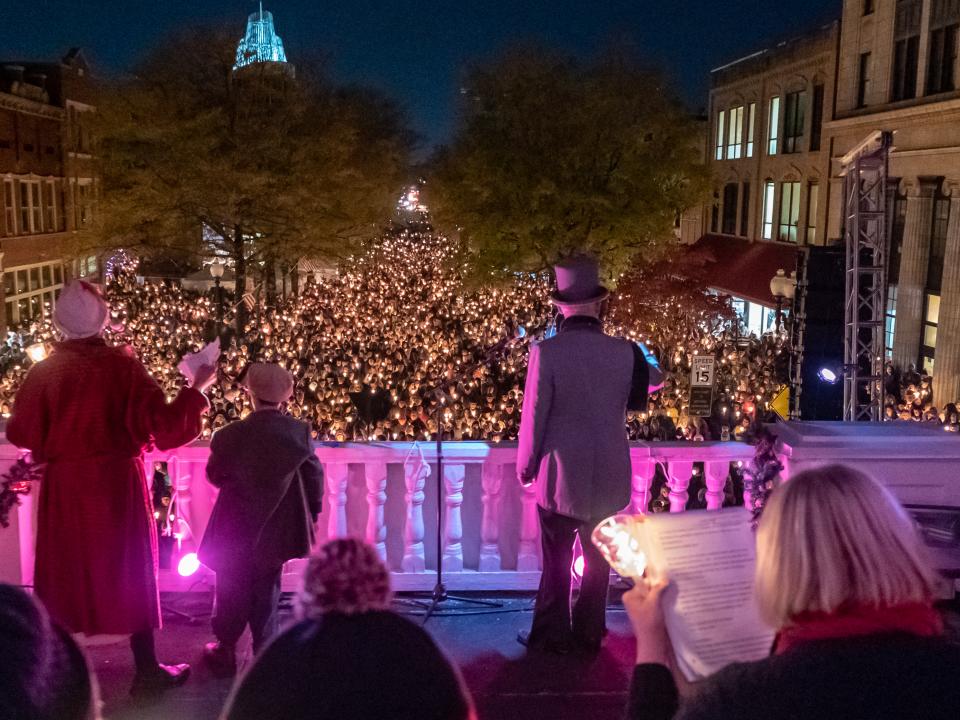 December
Holiday Jubilee
Website
This special event, hosted by the Museum of the Cape Fear, encompasses the traditions of holidays past. Visitors enjoy listening to a Victorian caroling concert by the Coventry Carolers on the Poe House front porch and taking in the elaborate Christmas decor during this open-house event.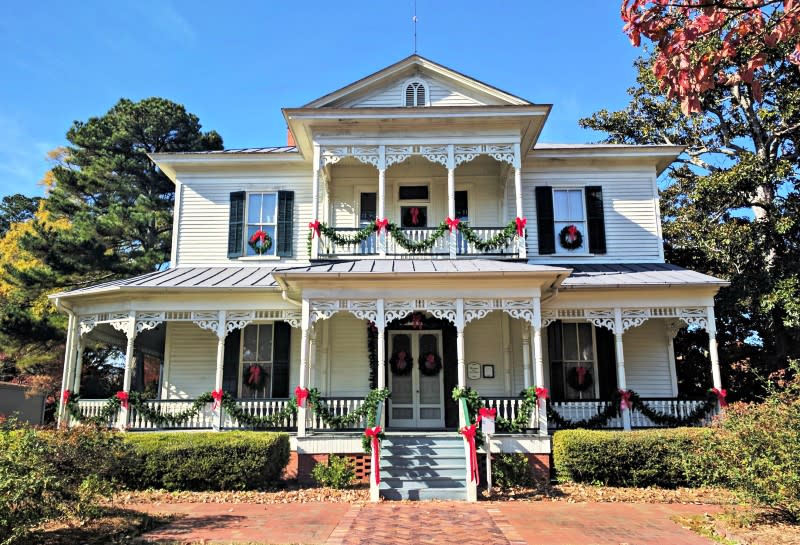 Holiday Lights in the Garden
Website
Lights sparkle and illuminate a mile-long pathway to showcase the Cape Fear Botanical Garden's winter beauty during the holiday season. S'mores-roasting, free crafts for children, visits and photos with Santa, holiday gift shopping, and more add to the delightful festivities.