Pack the van and round up the family, it's time to head to Fayetteville, North Carolina for a getaway so good the kids (or grandkids or nieces and nephews or whatever your family looks like, it's fine with us) will be begging to go again soon. From baseball to ice cream to crafts and the cutest little pies you ever did eat, you'll have no problem filling a weekend with memories made only in Fayetteville.
Jump for Joy
By the time you reach Fayetteville, odds are the kids have been bouncing around the inside of the car with excitement for one interstate or highway exit too many, so let them bounce, bound, leap, and jump that energy out at one of Fayetteville's indoor trampoline parks. With padded walls and pits filled with soft foam blocks, they can carom off any surface and jump as high as the moon, letting that pent up energy go in the blink of an eye.

At DEFY Fayetteville, they've got 40,000 square feet of space for the kids to blow off a little steam. Play a round of extreme dodgeball, test all 35 trampolines for their bouncidude (that's the distinctly non-scientific measurement of just how bouncy a trampoline may be), and time the kiddos as they race through the Ninja Obstacle Course and the Warped Wall while they pretend to be contestants on a certain TV show.
JP's Jump Masters will keep them busy (and, hopefully, wipe them out for a long night's sleep) as they perfect their jumps, flips and aerial maneuvers on the trampolines. Yes, you'll have to watch every one, but now that Trampolining is an Olympic sport, you might find you've got a little prodigy on your hands. Toss in the trampoline-enhanced basketball dunking lanes; the foam pits into which kids will dive, flip and flop and giggle with glee; and the arcade – where they'll rack up a yard of tickets and redeem them for a prize – and you've got a guaranteed afternoon of good times.
Over at Surge Trampoline Park, in Hope Mills they have the flying trapeze and a floor full of trampolines like you'd expect to find, but there's more. How about a laser maze where you can see who has the Mission: Impossible agility to be a super spy? Or the battle beam where that sibling rivalry can play out as the kids try to whack each other into a pit of foam balls a couple of feet below? Maybe you need to play Trampoline Wipeout and try to jump, duck, and dodge obstacles? However, they play here, they're in for the ultimate adrenaline party.
Don't fool yourself and imagine that just the most wee of travel companions will have a blast at the trampoline parks. Once the teens get over their "this is too cool for me" moment, you'll find them jumping for joy, even if they won't admit it.
All-American Pastime
Fayetteville is an All-American town through and through. From our military heritage to our baseball history – hey, Babe Ruth hit his first professional home run right here and it doesn't get much more baseball than that – you and the family will find plenty to celebrate the USA and our favorite pastime. At Segra Stadium, the Fayetteville Woodpeckers – a Low-A affiliate of the Houston Astros – take the field. Tickets are inexpensive and kids won't want for something to do. Whether they're watching the game, trying to shag a foul ball or catch that home run blast, preparing to run the bases, or spend half the game in the Mellow Mushroom Kids Zone (appropriately way out in left field), boredom won't even enter the conversation. The Kids Zone's rubber surface is as durable as the kids who play there, and the mini-diamond is perfect for a game of kickball or baseball and the bouncy houses and batting cages offer up more distractions.
There are loads of parks in and around Fayetteville where you can pursue another American pastime: the picnic. Carvers Creek State Park has room to roam and spread out a blanket for a midday meal. At J. Bayard Clark Park and Nature Center you'll find space to dine al fresco with views of the woods and one of the highest waterfalls in this part of the state, and if you want more to do, the nature center, trails, and activities offer up plenty of distractions. And over at Mendoza Park in Spring Lake, the playground and picnic area are popular places to go, especially if there's a festival, fair or other event in the park.
Putter Away the Hours
This part of North Carolina – the world-renowned Sandhills – seems like it was made for golf, and with a dozen public courses to play, you can find a spot to take the young duffers in your group, but while some will want to go walk 18 on a traditional course, more kids will want to do the miniature version. Leave the driver in the bag, the irons, and the wedges too, and break out the putter because it's time for some mini golf. Spring for 18 or 36 holes and choose between two courses: Mountasia Golf or the indoor Pirate Black Light Golf. You'll be treated to manmade waterfalls, those insane mini-golf obstacles, and a few putts you'll need to bank off the edging around the green, but when you go to review the scorecard, you'll find something strange: no matter how you played, turns out everyone's a winner today.

Museum Quality
Head over to Greg's Pottery for craft time and paint a little pottery. With stacks of tiles, pots, vases, and vessels to glaze and plenty of glazes to choose from, you'll end up leaving with a museum-quality piece of pottery that you'll either put in a high-end gallery or display on your home office shelf. Of course you can head to an actual museum too. At Fascinate-U, kids can let their imaginations run free as they play at running a grocery, scanning the field from a camo-clad bunker, or step on the theater stage to deliver Hamlet's soliloquy. Ok, maybe not that last part, but the costumes, stages and play areas will spark their creativity. There's also a model railroad here that's a draw for kids and grownups; it's interesting to see who's caught up watching the trains go around and absolutely enwrapped in the search for secrets among the scenery and models.
For more model trains and more than a few human-sized firetrucks, buggies and vintage cars, the Fayetteville Area Transportation and Local History Museum has you covered. As you make your way from exhibit to exhibit, you'll be learning a bit about the city and region's history, which makes for an easy way to slip a little learning into an otherwise fun-filled getaway.
A Delicious Ending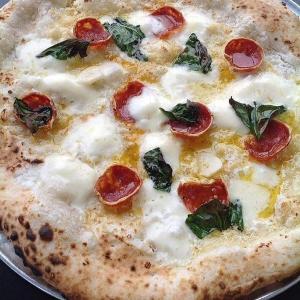 Of course everyone's going to be hungry after all this stuff to do (and Snoballs – delicious as they may be – do not make a balanced meal) and whatever you want to eat, Fayetteville's got it. At Mash House Restaurant and Brewery, a kid-friendly menu compliments a menu of plates and beverages that'll delight the adults (the beer's brewed in-house). Fred Chason's Grandsons Buffet serves up a full country feast with all that stick-to-your-ribs deliciousness you hope to find at a place like this: barbecue, corn on the cob, fried chicken, you name it. If everyone's in the mood for pizza, Brooklyn Pizzeria and Marco's Pizza hits that classic pepperoni-and-cheese pie note, while Gusto Napoletano serves a more rustic pie and MOD Pizza lets you build your own personal pie.
Speaking of pies, we haven't forgotten dessert. How about a tiny pie that's built for one? Fayetteville Pie Company has teeny tiny sharable pies that deliver big flavor. Think root beer float-flavored pie, or a hot chocolate pie that's the closest thing to the wintertime treat that you'll find in a pie shell.
Rest Your Head
Fayetteville is a family-friendly kind of place, so when it's time for beddy-bye, pick a kid-friendly spot with a pool (indoor or outdoor) where they can splash around and with plenty of space in the room for the kids – and the adults – to have their own space. And if your family is traveling with a four-legged friend, bring them along too; we've got pet-friendly accommodations where you and the whole crew can catch a few Z's before heading out for tomorrow's adventure.