In Fayetteville and Cumberland County, the month of November can be defined by one word: tradition. As residents and visitors gear up for the holidays, tried and true festivities in the area abound. From shopping and dining to hockey and theatre, there is something for everyone in and around Fayetteville in November.
SHOP 'TIL YOU DROP AT THE HOLLY DAY FAIR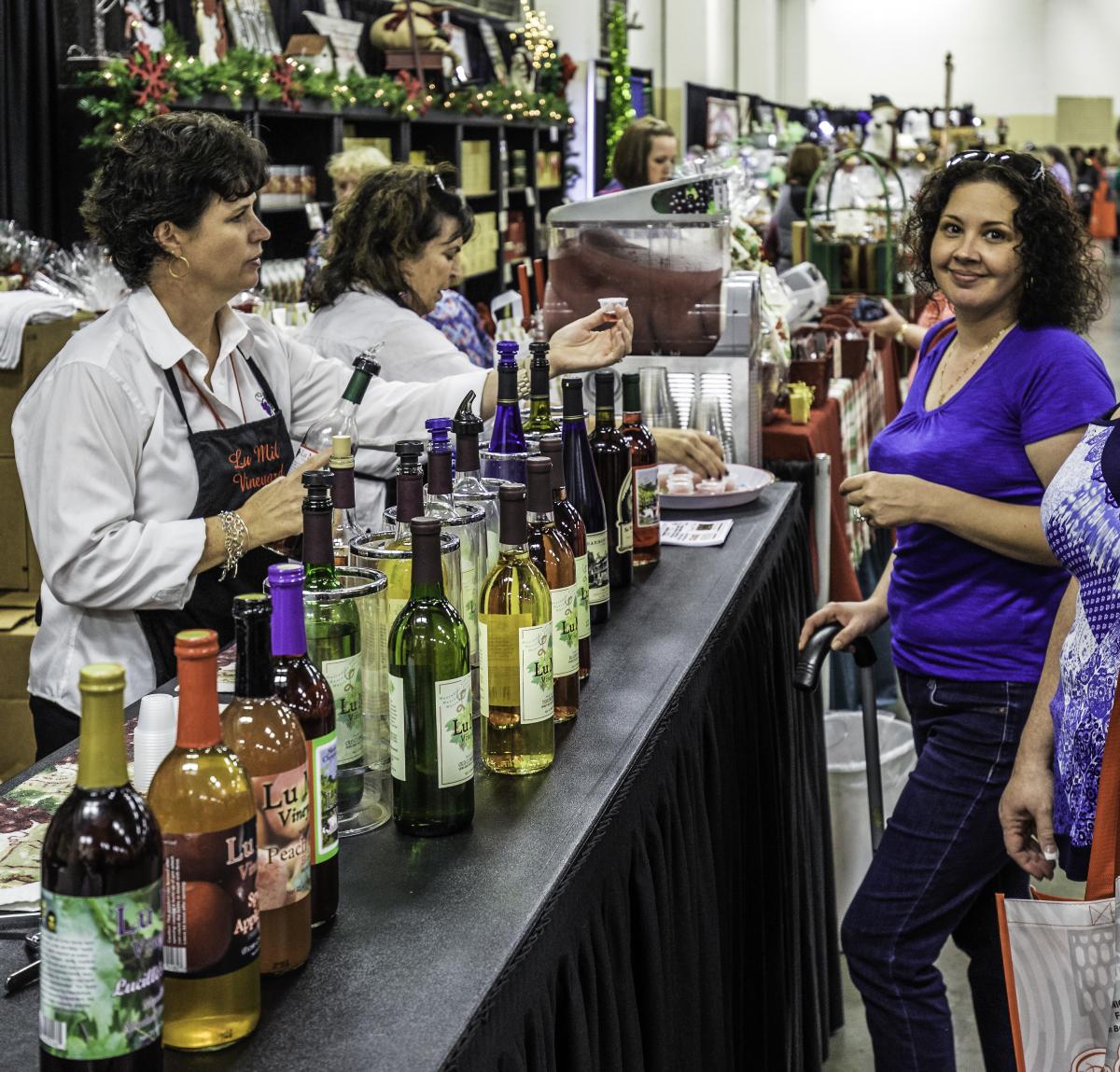 Hosted by the Junior League of Fayetteville, the Holly Day Fair is an iconic tradition in our city. The fair—now in its 55th year—has long ushered in the holiday season for friends and families across North Carolina. Shoppers will delight in a variety of unique goods including wine, food, art, jewelry, clothing, candles, soap, holiday decorations, and much more. Proceeds from the event support the League's philanthropy programs.
Pro Tip: Stay for the weekend, and visit Fayetteville's other one-of-a-kind shops, as well as The City Market at the Fayetteville History Museum. The Holly Day Fair is from November 3rd to 6th at the Crown Expo Center. Details and tickets are available at jlfay.org.
ENJOY A SHOW AT OUR COMMUNITY THEATERS
Cape Fear Regional Theatre hosts the classic comedy "The Odd Couple" from November 3rd to 13th. Watch Felix and Oscar hilariously navigate life as newly single and incompatible roommates at Fayetteville's oldest operating playhouse. Details and tickets are available at cfrt.org.
Rodgers and Hammerstein's "The Sound of Music," on stage at The Gilbert Theater from November 25th to December 18th, is one of "our favorite things" to do this fall. Founded in 1994, The Gilbert Theater is one of the city's most innovative entertainment venues, with a diverse slate of shows throughout the year. Details and tickets are available at gilbertheater.com.
CHEER ON THE FAYETTEVILLE MARKSMEN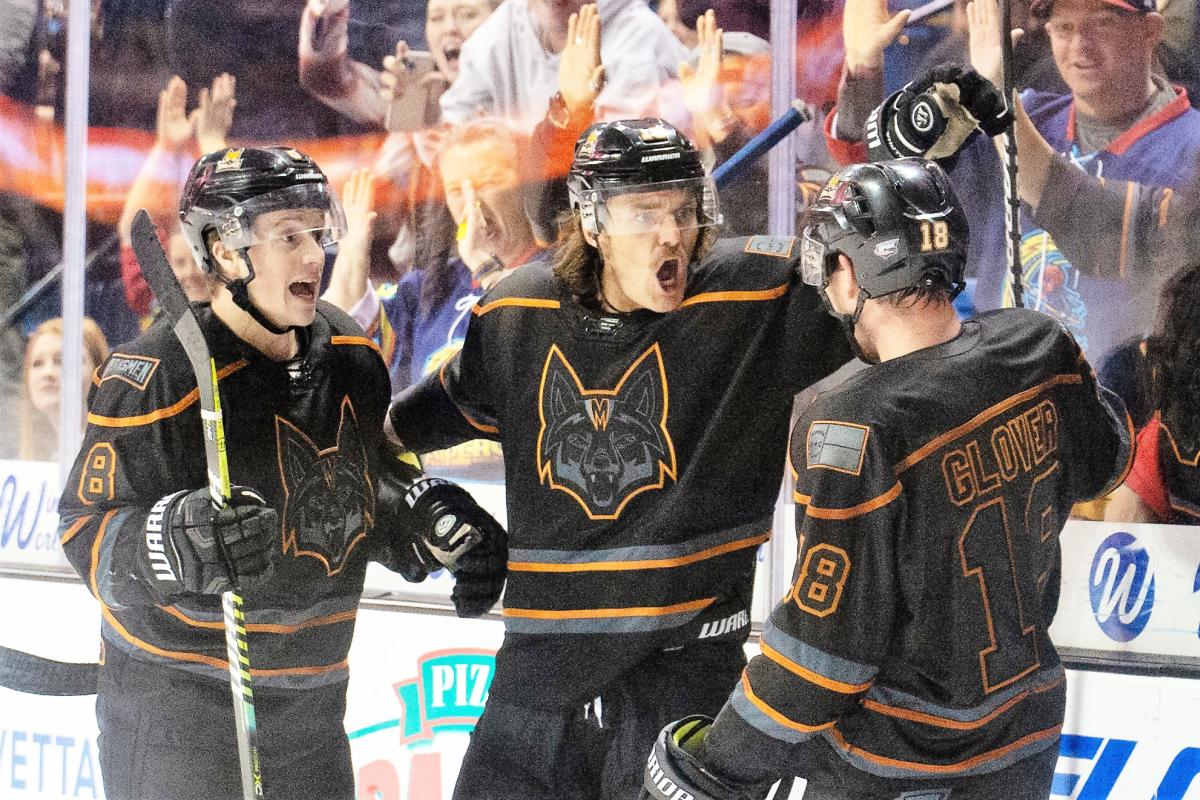 Are you ready for glass-shattering, ice-breaking, pulse-pounding hometown hockey? Our own Fayetteville Marksmen are in action at the Crown Coliseum this month. November promotions include Nickelodeon Night on November 5th, Salute to Service on November 6th, and Black Out Wednesday on November 23rd. Details and tickets are available at marksmenhockey.com. Fear the Fox!
EAT YOUR WAY THROUGH FAYETTEVILLE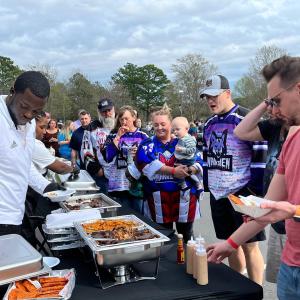 Speaking of the Fayetteville Marksmen, the team will host the Fayetteville Eats Food Festival on Saturday, November 19th from 3:30 to 5:30 p.m. at the Crown Coliseum. Pig out (or should we say, "fox out?") on food from many local spots and national favorites. Enjoy live music, games, and entertainment, too. Admission tickets include unlimited food samples and a seat at that evening's Marksmen game against the Vermilion County Bobcats. Details and tickets are available at marksmenhockey.com.

 
HAVE SOME HISTORY WITH YOUR HOLIDAY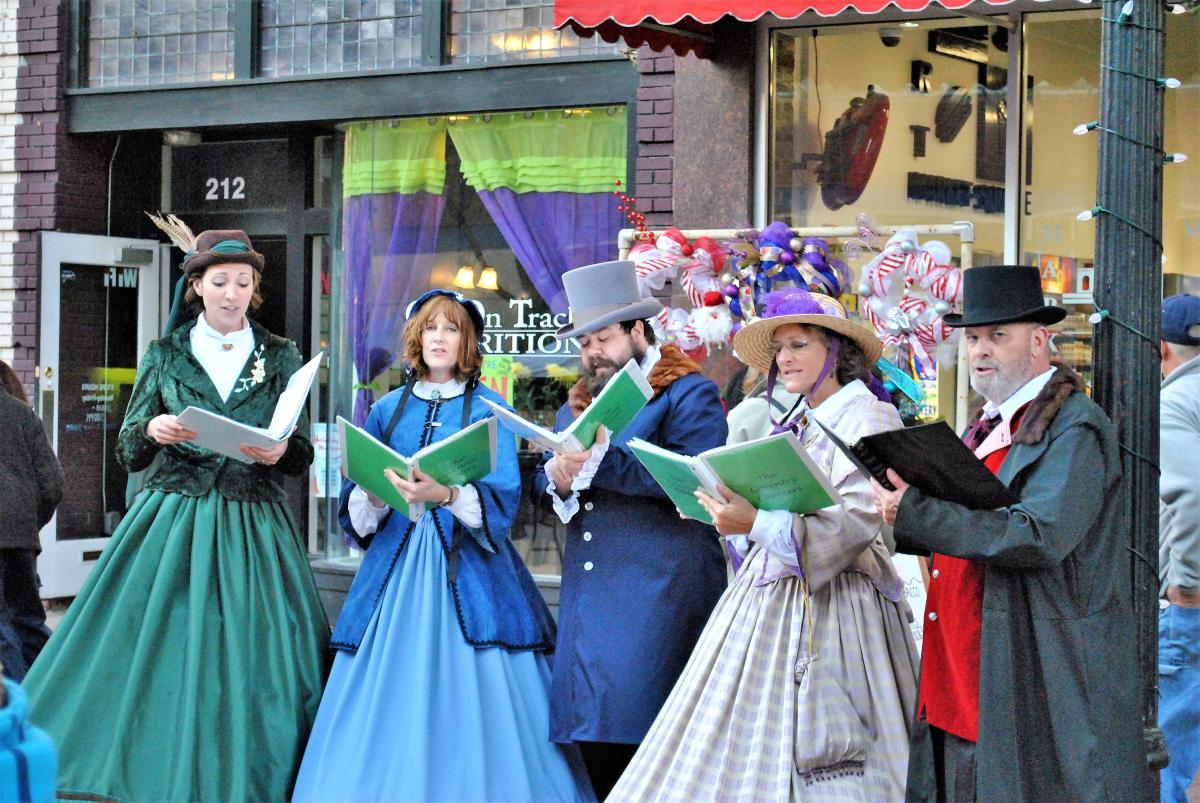 Charles Dickens' Victorian world of Ebenezer Scrooge, Jacob Marley, and the Ghosts of Christmases Past, Present, and Yet to Come will be resurrected in Fayetteville on Friday, November 24th, with the 23rd Annual "A Dickens Holiday," hosted by The Downtown Alliance in partnership with the Fayetteville History Museum. Stroll through time with carolers, artisans, and entertainers in period dress. (Attendees can even join the fun and don a costume, too!)
The evening culminates in a candle lighting ceremony and the lighting of Market Square for the holidays. Carriage rides through the historic streets will be available for purchase from Cool Spring Downtown District. The magic continues with The Arts Council's new event, "Holidays on Hay: A Season of Light," featuring the area's first drone light show. Details are available at faydta.com.