Get in the holiday spirit with these events in Fayetteville!
Dirtbag Ales Brewery and Taproom's German Christmas Market, December 9th – 11th.
This is sure to get you in the holiday spirit. Enjoy German-inspired food, local vendors, live music, a Glühwein hut, and of course, BEER!
Cape Fear Botanical Garden presents Holiday Lights in the Garden December 2nd – 22nd:
Santa, the Grinch, entertainment, shopping, s'mores, and MORE! This is a wonderful way to light your holiday "fire" and put the twinkle in your eye!
The Best Christmas Pageant Ever comes to the Cape Fear Regional Theatre, December 3rd – 18th:
Grab the family and get ready to laugh! Quality time with the family and supporting our CFRT is the perfect heartwarming and belly-laughing way to welcome the holiday season.
You don't even have to get out of the comfort of your vehicle to enjoy these next two! Stay cozy and warm while enjoying ALL the Christmas Lights!!
Festival of Lights at Sweet Valley Ranch, through December 26th:
Sweet Valley Ranch transforms its farm into a magical Christmas Wonderland—featuring over 1 million lights and over 350 animals as the stars of the show. Explore the holiday lights and the animals via a farm wagon!
Drive-thru Christmas in the Park at Arnette Park, December 4th – 8th, 11th – 15th, 18th – 21st:
Experience a beautiful combination of developed facilities and natural woodland spanning 100 acres adjacent to the Cape Fear River. Drive through the park and take in the sights and sounds of the Christmas Season.
Disney on Ice Present: Frozen and Encanto! at the Crown Complex, December 15th – 18th:
Let It Go, We Don't Talk About Brunoooo … BUT we will talk about this Disney on Ice mashup! Be sure to secure your tickets, then head on down to The Crown and enjoy a magical performance.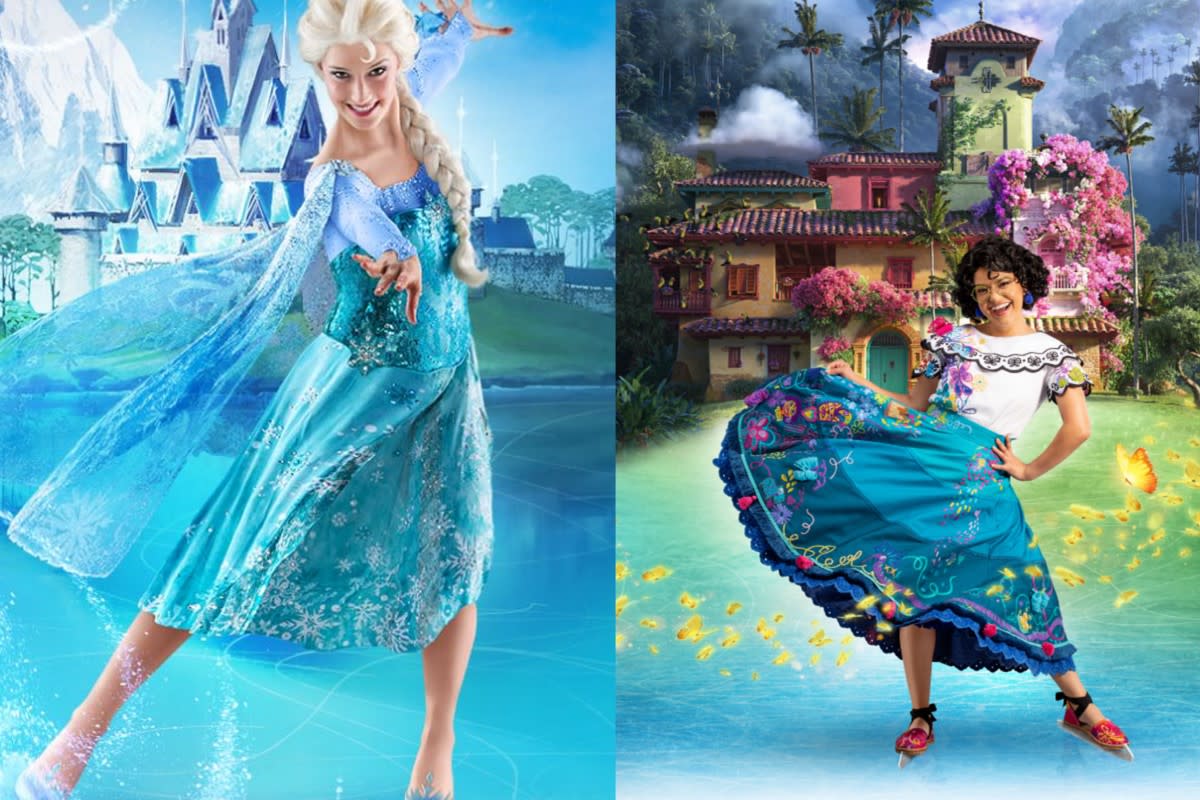 Dirtbag Ales Brewery and Taproom's Ugly Sweater Beer Mile, December 17th:
This is a great way to burn off all those extra holiday treats! Do you know what Dirtbag Ales knows? BEER AND FUN! We can always count on this crew to provide a good time!