Spring is here, so that can only mean one thing: the Fayetteville Woodpeckers are back!
The Houston Astros minor league affiliate team recently held its annual media day ahead of the 2023 season opener on Friday, April 7. The game is against the Carolina Mudcats at Segra Stadium.
The hometown ball club is again loaded with young talent, including top prospect Ryan Clifford. The Cary native being on the team at all was the biggest story from media day.  
The power-hitting outfielder was supposed to play for Vanderbilt University this year. But he agreed to sign with the Astros last year after being picked in the 11th round of the MLB draft.
Clifford's draft stock plummeted because of his serious intent to play in college. Armed with a big signing bonus, the Astros managed to sway his decision. The defending World Series champs may have landed the steal of the draft in the process.
According to MLB, four of the Astros' top 30 prospects will be playing in Fayetteville this season. They include outfielder Tyler Whitaker and pitchers Andrew Taylor, Michael Knorr, and Jose Fleury.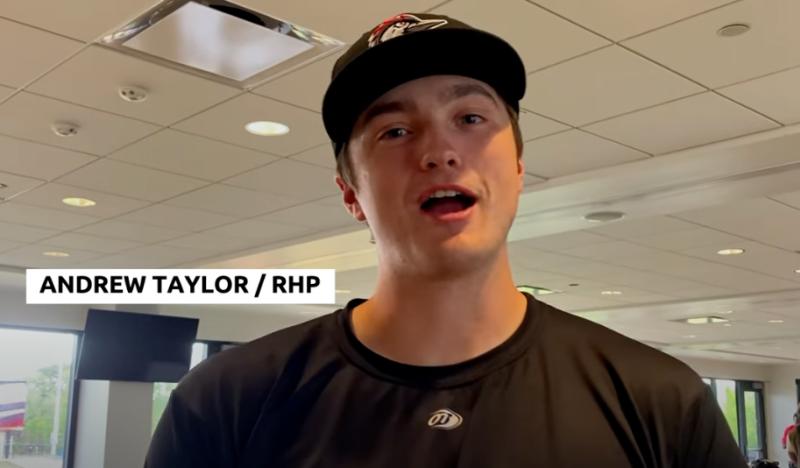 Taylor, a right-handed pitcher out of Central Michigan University, cried after being drafted last year.
"I was so happy," he said. "All the work (over the years) and coming to such a great organization; they build pitchers like no other."
John Garcia may have had the most unbelievable story from media day. The Dominican catcher was drafted out of Grambling State University last year.
Players are drafted out of college all the time. But most have played baseball all their lives. Garcia didn't start playing until he was 16 after being cut from his high school basketball team.  
"I was like, 'All right, I'm Dominican, so let me start playing baseball,'" Garcia said with a loud chuckle. "And now we're here."
At 6 feet tall, he's not the most imposing player on the roster. But he can light up the cage during batting practice with a smooth, effortless stroke. It's easy to see why the Astros took a chance on the naturally gifted player.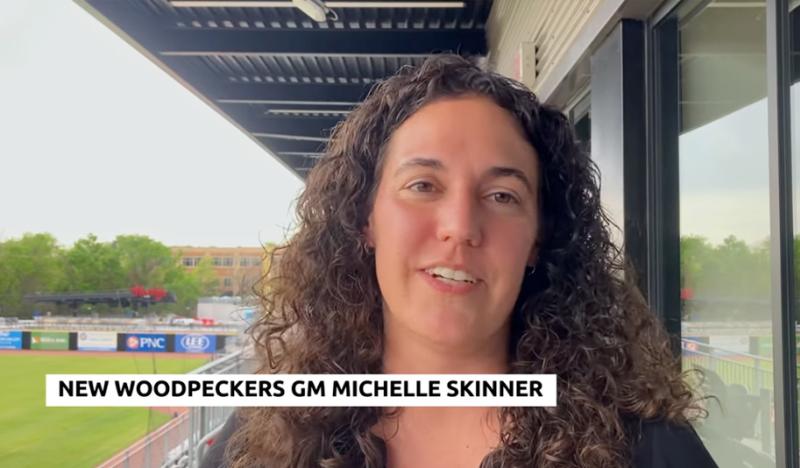 Michelle Skinner, the new Fayetteville Woodpeckers GM, says she's excited about all the players and the chance to lead her new organization.
"The facility we have here," she said, "the staff we have here, and the players who arrived here this weekend; I think we'll have a top-notch season."
Woodpecker fans certainly hope so, too, because baseball is back.
For game and ticket info, follow the link below:
Opening Night - Woodpeckers vs Mudcats