Finding a place to ride your mountain bike shouldn't be too difficult in the Fayetteville region
The state legislature has officially designated 2023 as the Year of the Trail in North Carolina to help celebrate and raise awareness about the state's vast trail, greenway, and blueway system. These natural attractions are meant to be enjoyed by everyone.
Ask any avid mountain biker where the nearest trail might be, and they will likely know of several to choose from. Mountain bikers just tend to get out and explore more. A lot more.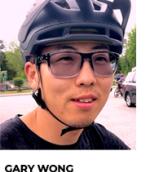 Gary Wong moved to Fayetteville 1.5 years ago and picked up mountain biking to exercise and kill time. The first thing he asked was: "Where's a good place to ride?"
 
He's been riding local trails zealously ever since, sometimes five days a week. Wong, who also rides road bikes, likes riding trails because it's safer than riding on the street. He also thinks mountain biking is a lot more fun.   
"I really enjoy the curves and the jumps," he said, "and the fresh air in the woods."
His go-to trails are at Smith Lake near Fort Liberty and the Cape Fear River Trail (CFRT) in Fayetteville. The latter extends from Clark Park Nature Center, near Fayetteville State University, all the way to Methodist University.  
The CFRT includes a paved trail section and wooded trails, both shared by hikers. The wooded section was badly needed.
A decade ago, there were few, if any, places to ride mountain bikes in Fayetteville. And authorities frowned upon riders venturing into local woods without permission.
The Bicycle Shop in Fayetteville worked with Fayetteville-Cumberland County Parks and Recreation to develop the CFRT MTB trail, which was initially just three miles. Today, it's more than 12 miles and attracts mountain bikers from across the state.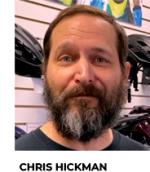 Chris Hickman manages The Bicycle Shop. He says investing in the CFRT's expansion has been a good investment. Mountain bikers have a local place to ride while his shop gains exposure and loyal customers.
"We try and get out with group rides," Hickman said, "from our store, as well as the numerous clubs that are here in town also."
For those willing to travel a bit, several other mountain biking trails are just outside Cumberland County. They include Raven Rock State Park in Lillington, San Lee Park in Sanford, and Brown's Creek Bike Park in Elizabethtown.
Brown's Creek is a proper mountain bike park because of its numerous jumps, obstacles, and trails. Cape Fear Southern Off-Road Bicycle Association (SORBA) maintains the course because it's the prize jewel in its annual MTB race series.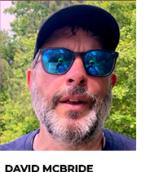 David McBride is the head coach for the Cape Fear Fins Composite Youth Mountain Bike Race Team. He says Brown's Creek is a mountain biking treasure and deserves to be treated as such. His Wilmington-based team also does maintenance work on the trail because his riders go there so much.  
"We love the fact that there's a variety of terrain here," McBride said, "and enough trails… so you can get a long ride in. And the kids get exposure to a lot of different trail features and types of riding here."
Riders don't have to be racers to enjoy Brown's Creek or any other trail in North Carolina. They just have to enjoy being outside and experiencing nature as it was meant to be.
To learn more about the Year of the Trail, visit https://greattrailsnc.com.
To learn more about trails of all kinds in the Fayetteville region, visit.
https://www.distinctlyfayettevillenc.com/things-to-do/outdoors/?bounds=false&view=grid&sort=qualityScore&filter_subcats%5B0%5D=93362&filter_subcats%5B1%5D=93361