Spring is here in Fayetteville, North Carolina! The weather is absolutely gorgeous. Carolina blue skies for miles. Birds are singing. Azaleas and dogwoods are blooming. The threat of Jack Frost is nowhere to be found. And that, my friends, makes me a happy girl. But if you are like me, you enjoy a little self-pampering in preparation for the warm days ahead.
Peel off that chalky, dry layer of winter skin and get yourself in the right state of mind (and body). It's time to self-rejuvenate! And I just happen to know the perfect spot that offers a multitude of self-pampering services and events here in Fayetteville: The Day Spa Rejuvenation Center.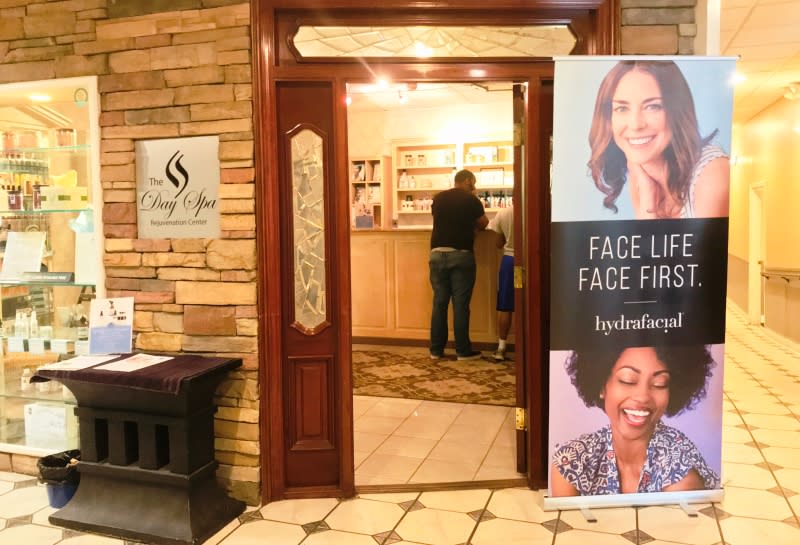 Recently, I had the opportunity to sit down with Debbie McPheters, co-owner of The Day Spa, alongside her husband, Robert McPheters, who has been in the health, fitness, and spa business since 1965. Here in Fayetteville, Robert has been in business since 1975 and owns the longest-running fitness business.
Debbie and I were accompanied by The Day Spa manager, Anita Weddington, who has worked in the industry for 32 years. She worked as a program director for cosmetology, aesthetics, and nail technology and as the lead U.S. educator for a skin care company located in Italy. She trained staff in luxury resorts and spas—to include Bellagio in Las Vegas, The Ritz-Carlton in Philadelphia, and the Park Hyatt in Hollywood.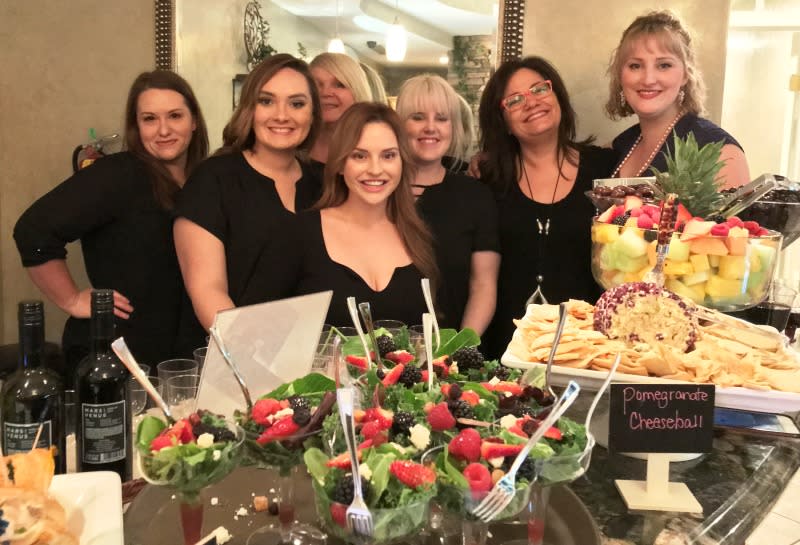 As you can see, these folks know the in's and out's of the spa world, due to their wealth of knowledge and experience. During our meeting, I was delighted and impressed by their enthusiasm for the enriching services the facility provides not only to residents of Cumberland County, but area visitors alike. That's right, you heard me! Fayetteville is a Spa Destination!
I was elated when they invited me to tour The Day Spa, and try out some of the new line of products and services the spa provides. I should note, I was well acquainted with the hair salon and nail services, as I have visited the spa for these needs over the years—to include my manicure and pedicure prior to "gettin' hitched" to my Green Beret husband nine years ago. I highly recommend these services for the most up-to-date hair and nail trends, as their stylists are wonderful. This was my first time, however, receiving additional spa services at their location. Boy, was I in for a treat!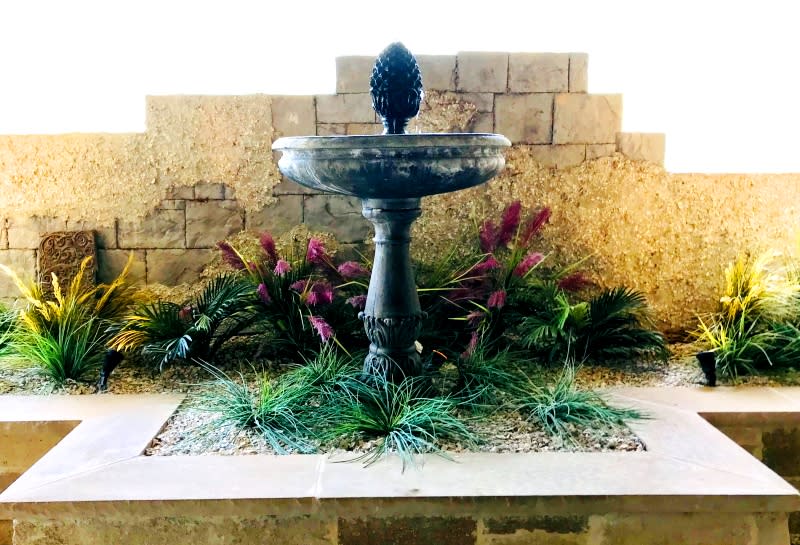 The spa is a beautifully decorated facility that boasts a tranquil indoor/outdoor lounge and garden seating area. This peaceful spot is enhanced by waterfall features and infused with calming essential oils, all of which instantly replaces the noise pollution that muddies our brains with a relaxed state of mind. Comfortable and attractive seating abounds. You are provided a complimentary beverage and a spread of fresh fruits and healthy snacks. Visitors can order from a wide variety of other dining options, as well.
The most charming and professional staff greet you so kindly and ensure all your needs are met . . . right down to a chilled glass of organic citrus water, herbal tea or freshly brewed coffee, a yummy smoothie, and/or a glass of wine for total relaxation. I give them an A+ on customer service, as they go out of their way to make you feel welcome and comfortable.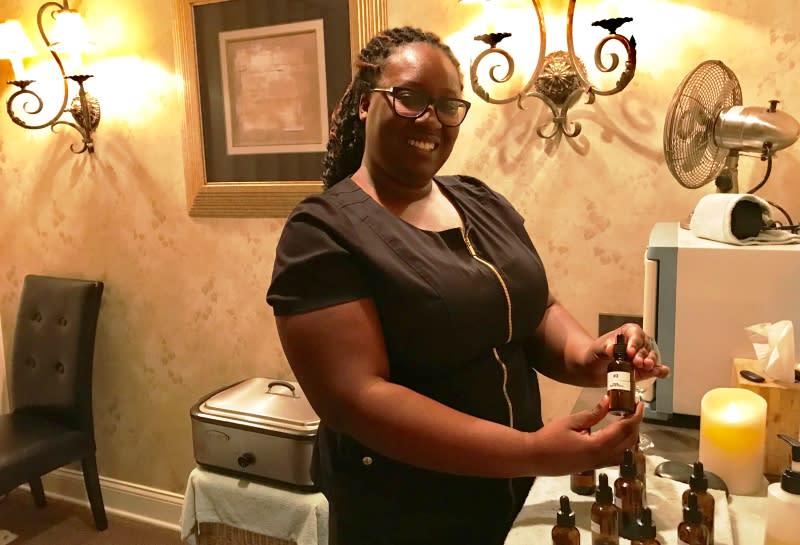 The Day Spa offers a myriad of therapeutic massage treatments "to promote healing, relaxation and pleasure to body and soul." To my delight, I was treated to the Rain Drop Therapeutic Massage, which utilizes essential oils. All I can say is, "Wow. Just Wow!"
The fluidity of the massage and special blend of oils create the sensation of a waterfall flowing across sore muscles and tight limbs. Your mind begins to transcend from the beautiful scents while you're lying on luxurious bedding and a heated massage table, accented by candlelight. Shay Long, Massage Therapist guru for The Day Spa, holds six years of experience and is masterful in the art of massage. The experience left me floating in a pool of weightless bliss.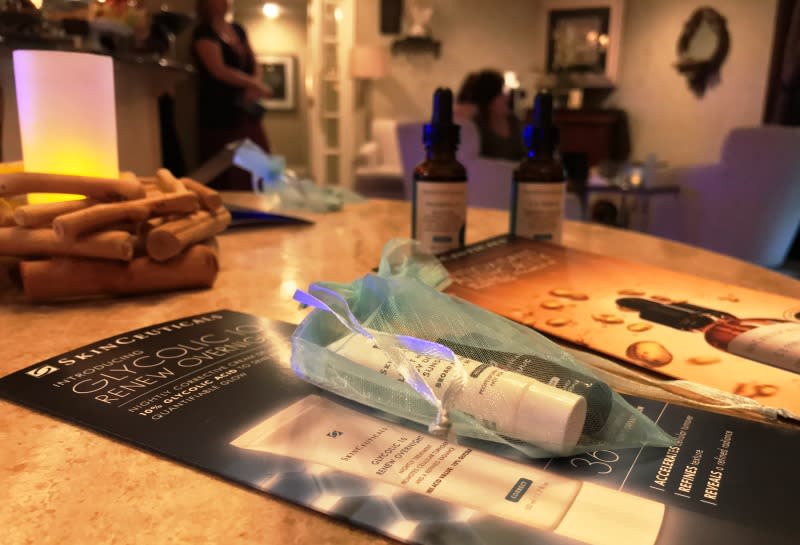 I was then escorted from my massage–dressed in a cozy, freshly scented robe provided by the spa–to my next experience: HydraFacial! Oh. My. Word. This treatment is the bee's knees.
Nicci Barrett, Aesthetician, is a fabulous purveyor of skincare essentials and the benefits of utilizing essential oils, the new and highly recommended Glycolic 10: Renew Overnight treatment, accompanied by CBD Salve for skincare maintenance. She was most informative about the HydraFacial method, which provides all the perks of a traditional acid-peel treatment and extraction (minus the discomfort and recovery time) and leaves your face instantly taut and radiant after removal of impurities from your facial skin.
I can attest my face was glowing afterward. I could instantly see a difference in the appearance of fine lines, redness of skin, and firmness. The face, neck and arm massage, utilizing CBD Salve, was the icing on the cake!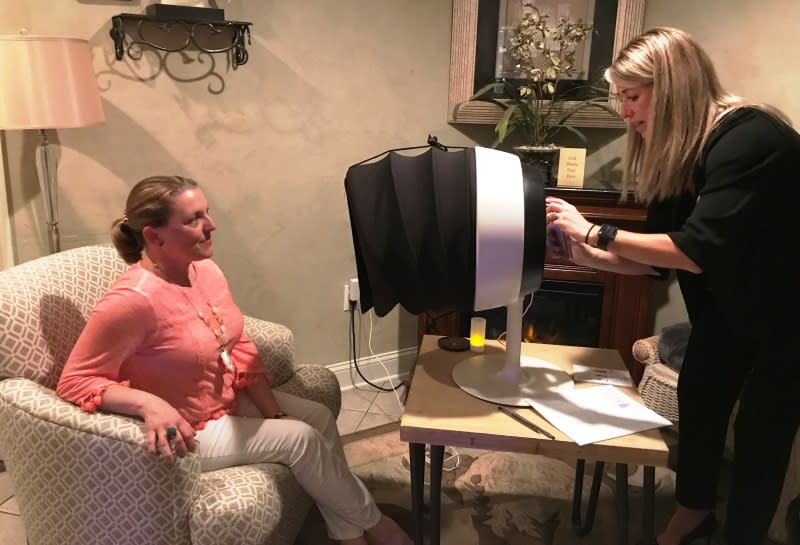 Following my personal spa experience, I was invited back for a "Spring into Skincare" event, hosted by the spa and presented by Ryan Hoke, a SkinCeuticals representative. The onsite Carrots Juice Bar & Café provided a beautiful food display and cocktail hour prior to the SkinCeuticals education and treatments provided for us. The event was just fabulous!
Each attendee was given a personal skin scan, which showed years of sun damage and left me with a photograph of what my inner skin layers look like. It was not a pretty picture for this Carolina-born-and-bred woman who has spent 43 summers on the North Carolina coast. I was grateful for Ryan, who educated us on a customized skincare regimen utilizing SkinCeuticals products that would enhance our skin, leaving us youthful, while fighting off continuing sun damage. SkinCeuticals product samples were presented to guests to take home—the perfect perk when entering the warm months.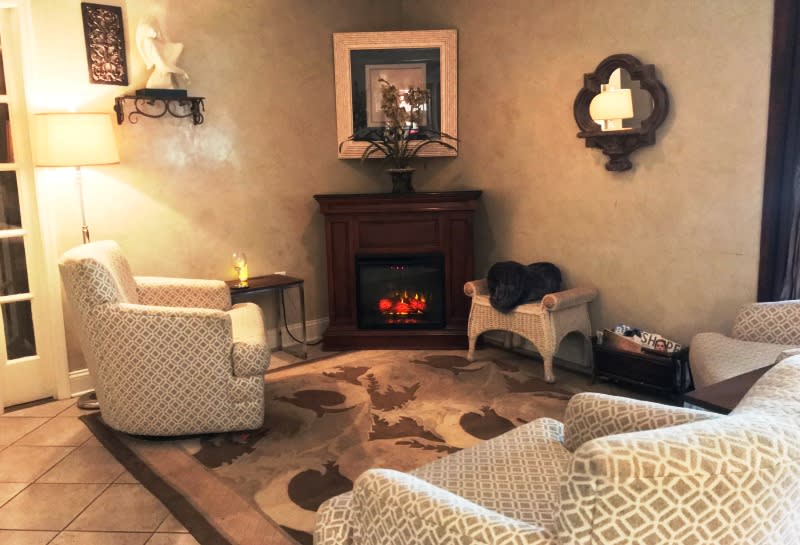 My final thoughts: If you and your friends or loved ones are looking for a special outing (the spa offers group events and parties, to include couple's massage, by the way), call The Day Spa Rejuvenation Center today! The staff will take such wonderful care of you and get you looking good for spring! You say you are traveling with young tots in tow and this isn't an option for you? Well, your prayers are answered, because there is a licensed daycare facility onsite to take care of your little ones while you are in spa heaven.
Now doesn't all that sound like a wonderful reason to visit Fayetteville? For more information on The Day Spa Rejuvenation Center, contact them at 910-483-1126 or info@dayspaeutaw.com. Additionally, Cumberland County boasts a wide variety of other wellness havens—everything from yoga studios to wellness centers to gyms to juice bars. Check all those out on the Fayetteville Area Convention & Visitors Bureau's list of Wellness destinations. You'll thank me later!
---
Alison is a guest writer for Go Fayetteville and the author of Mommy's Big, Red Monster Truck. In addition to her work as a human services professional and counselor, she's worked as a journalist and freelance writer. She's a native of North Carolina and a military spouse who resides in Fayetteville. Follow all her adventures here:
Website: AlisonPaulKlakowicz.com
Blog: Hodge Podge
Podcast: Hodge Podge
Facebook: @mommysbigredmonstertruck
Twitter: @KlakowiczAlison
Instagram: @alisonklak