FOOOORE!
Golf courses are plentiful in and around Fayetteville.
Whether you're a fanatical golfer or just looking for weekend tee times with friends, Fayetteville has something for everyone. The Sandhills region is home to some of the best golfing in North Carolina and the world! So there's no need to drive all day for a round of golf. 
Here's a quick list of local golfing hotspots that can be reached in an hour or less:
1. Highland Country Club
Fayetteville
Established in 1945, Highland Country Club is touted as Fayetteville's premier private golf club. Amenities include a Donald Ross-designed 18-hole golf course, seven tennis courts, a swimming pool, full-service dining, and extensive banquet facilities.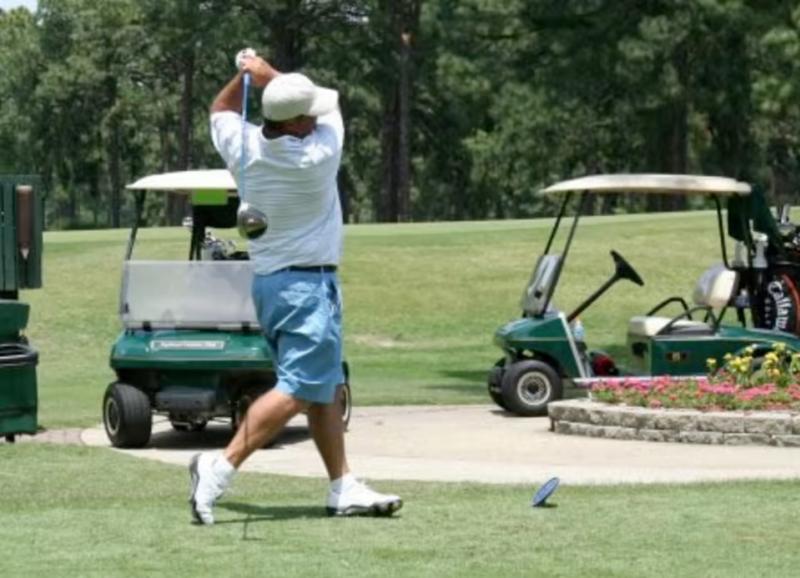 2. Kings Grant Golf & Country Club
Fayetteville
Voted Reader's Choice Award Winner for best Cumberland County Golf Course, King's Grant offers gently rolling bent grass greens and five sets of tees for maximum golfing enjoyment. Each hole is unique, with a strong emphasis on shot placement and accuracy.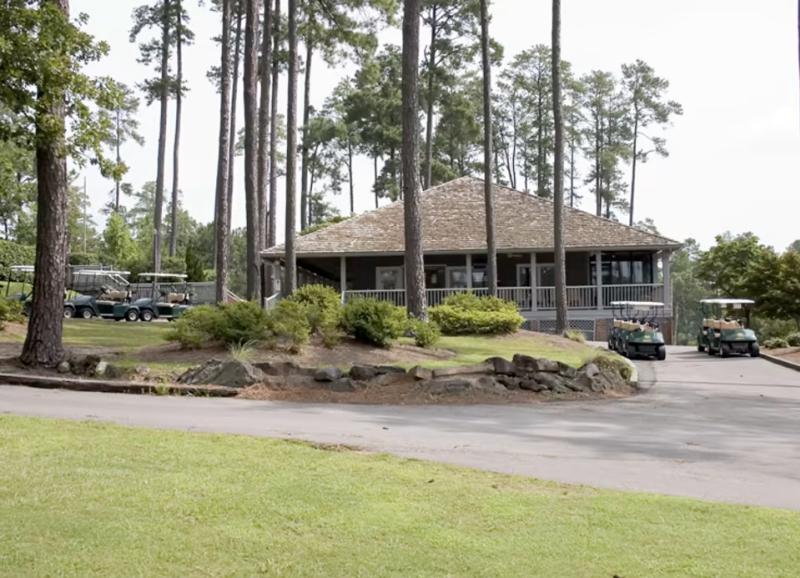 3. Gates Four Golf & Country Club
Fayetteville
Gates Four is a must-see championship-style course with new bent-grass greens and renovated bunkers. The course was redesigned by architect Kris Spence and boasts state-of-the-art USGA-spec greens designed for optimal putting surface year-round.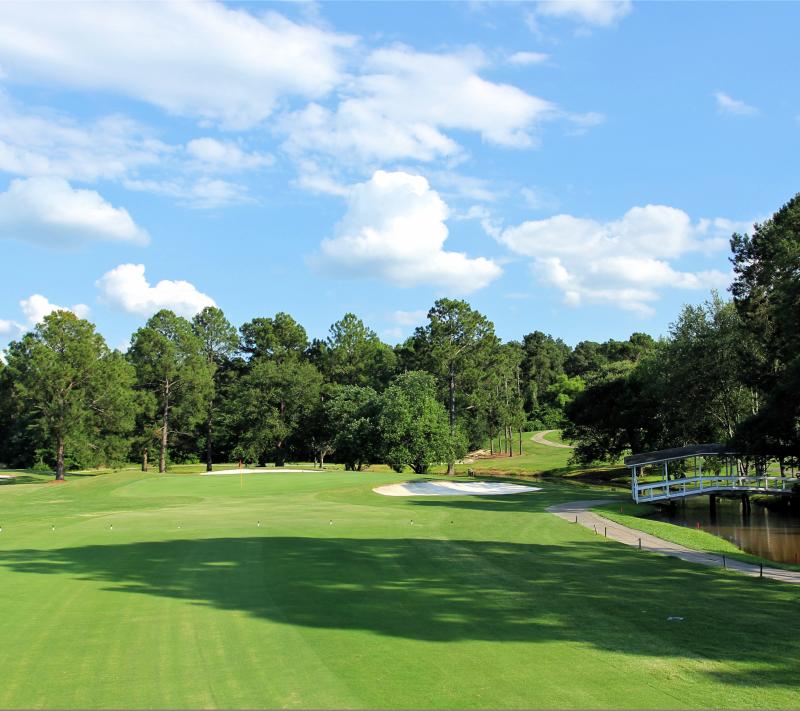 4. Baywood Golf Club
Fayetteville
Conveniently located near Interstate 95, Baywood Golf Course offers terrific views and challenging play for golfers of all levels. The well-groomed fairways and greens keep Baywood challenging yet friendly for newcomers and regulars alike.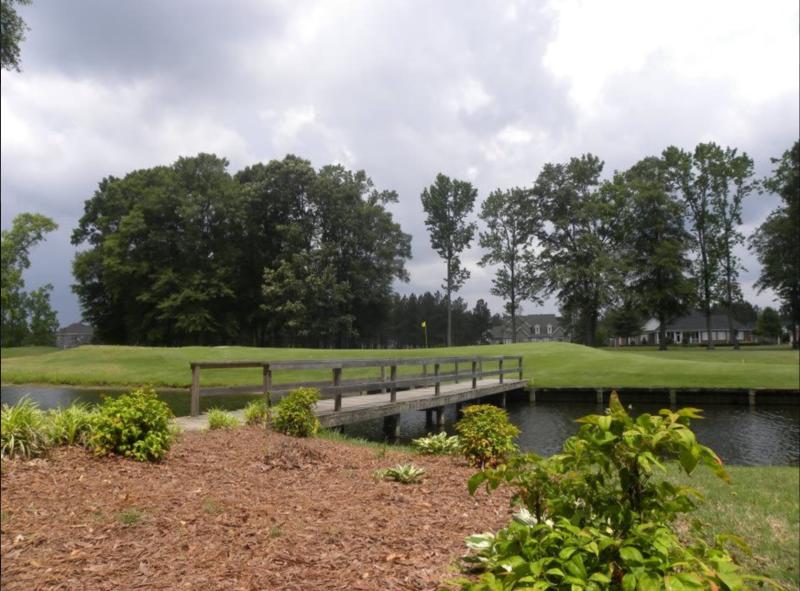 5. Carolina Lakes Golf Club
Sanford
Offering some of the bent grass greens and challenging par 3s around, Carolina Lakes Golf Club provides a memorable golf experience for everyone. The course offers daily fee play and membership for individuals, families, and golf vacationers.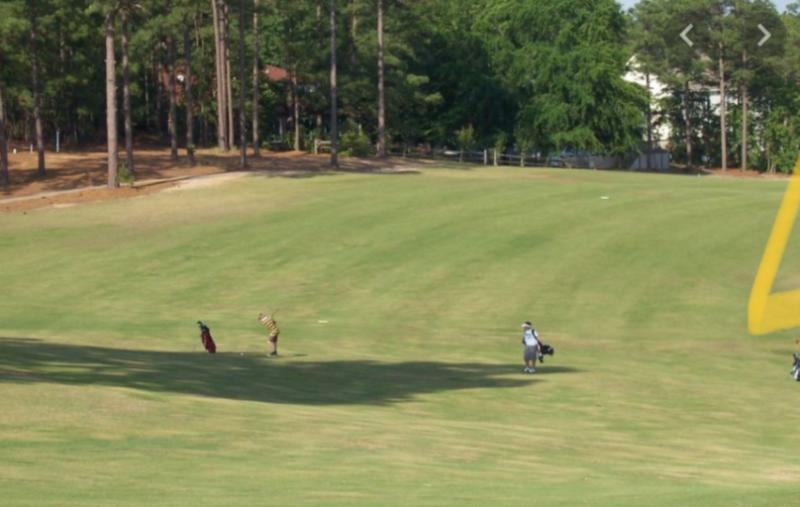 6. Fort Liberty Stryker Golf Course
Fort Liberty
Opened in 1946, Stryker Golf Course is a Donald Ross-design rated at 71.2 with a slope rating of 119. It offers daily fee play with a "Call For Playing Privileges" guest policy. Stryker is run by Family and Morale, Welfare and Recreation Command at Fort Liberty Army Base, formerly known as Fort Bragg.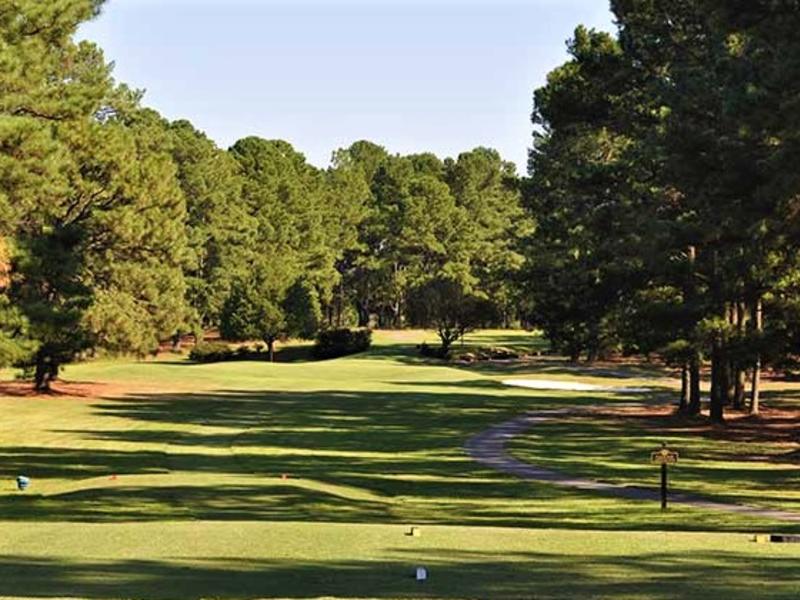 7. Bayonet at Puppy Creek
Raeford
Designed by architect William Byrd, Bayonet At Puppy Creek features 18 holes that challenge all facets of a golfer's game. The greens feature uphill and downhill par 3's, reachable par 5's, dogleg lefts and rights, and four encounters with the course's most beautiful feature - Puppy Creek.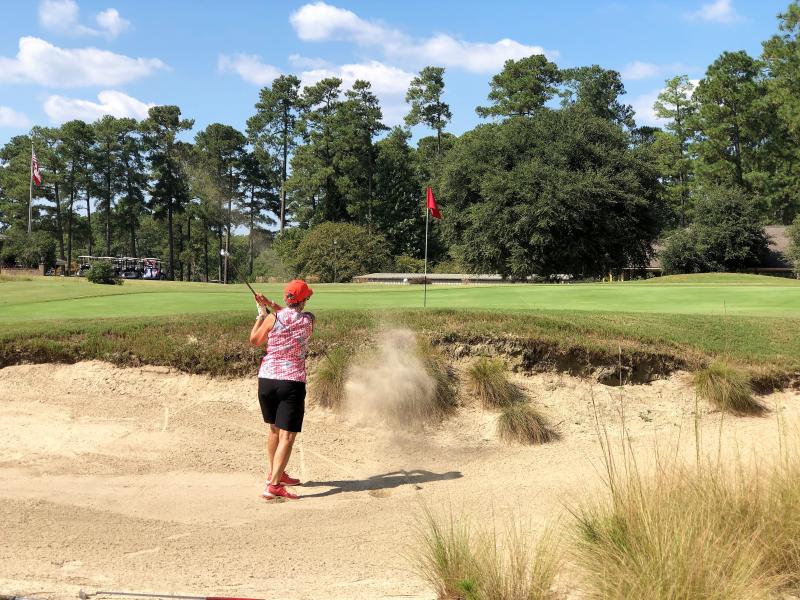 8. Cypress Lakes Golf Course
Hope Mills
Cypress Lakes has made the leap from good to great by spending the past decade transforming itself into a championship-style course. The 18-hole venue features 7,240 yards of hybrid Bermuda grass that will test your skills. The course is extremely fair, so you can play it as aggressively as you'd like.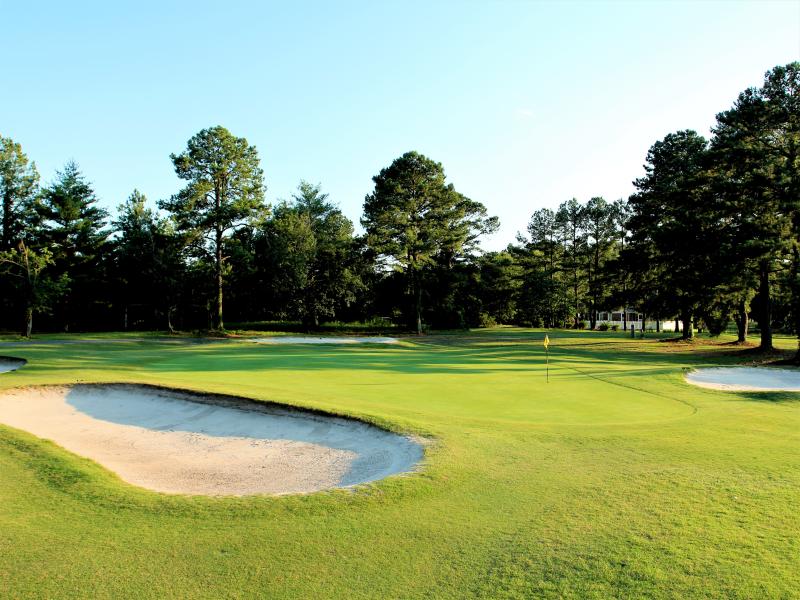 9. Anderson Creek Golf Club
Spring Lake
Located between Pinehurst and Fayetteville, Anderson Creek Golf Club is a semi-private course with memberships and public play. The facility includes 18 holes of undulating fairways, contoured greens, penalty areas, water, and deep sand bunkers. Six teens provide opportunities for all skill levels to enjoy.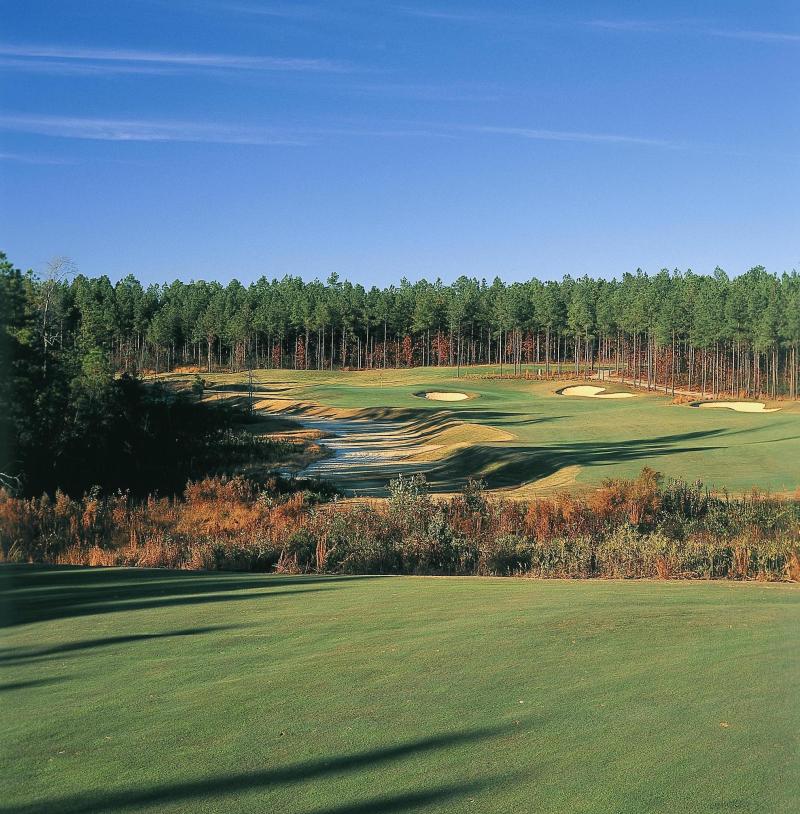 10. Keith Hills Golf Club
Buies Creek
Voted as a Top 100 Best Values in the U.S. and 5 Star Award Winner by Golf Digest, Keith Hills Golf Course has gained national recognition for good reason. Home to Campbell University's Golf Team and Professional Golf Management Program, the course plays host to two collegiate golf tournaments a year.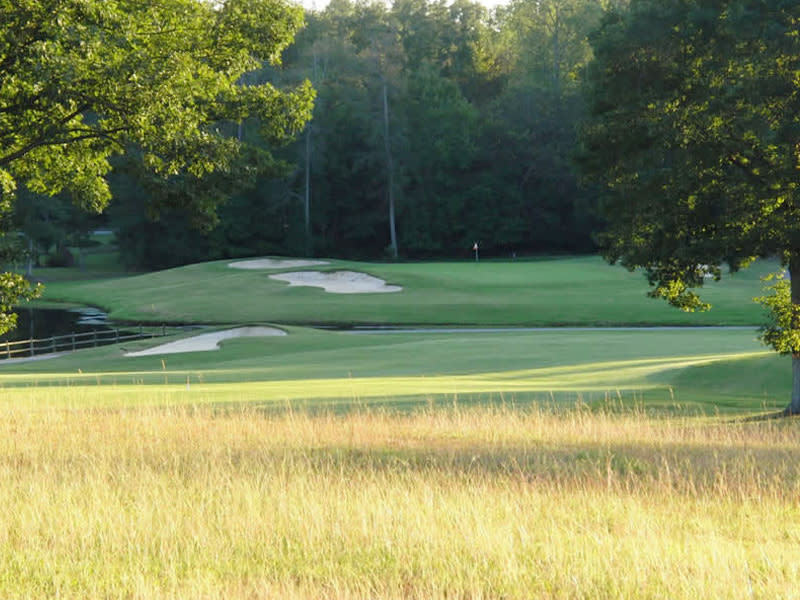 Practice Makes Perfect!
Not ready for 18 holes? Work on your swing or putting at a local driving range or even a miniature golf course! Here's a fun fact: Putt-Putt opened its first miniature golf course in 1954 right here in Fayetteville. It cost just 25¢ per round!
Putt-Putt Fun Center
Fayetteville
Putt-Putt Fun Center, the originator of the miniature golf craze, started its journey right here in Fayetteville. Play a round or two at the fun center's artificially turfed tees to perfect your putting skills.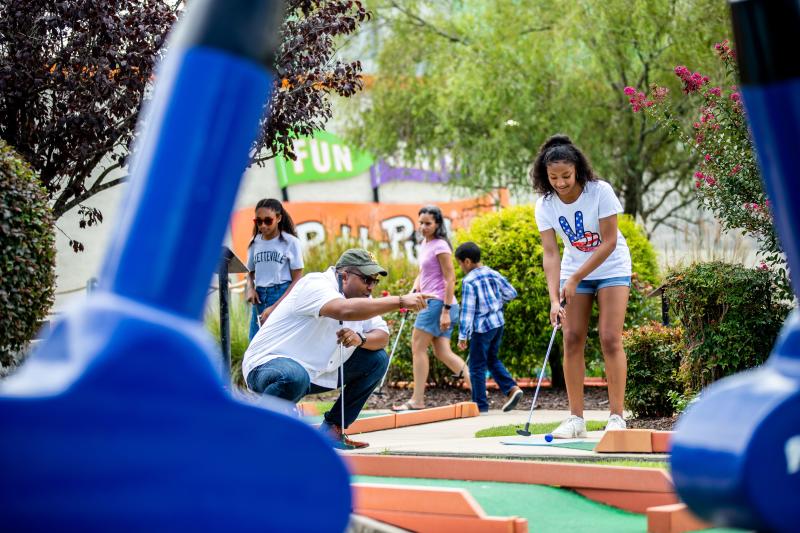 Chris Creek Driving Range
Fayetteville
Self-billed as the "longest driving range around," Chris Creek Driving Range is centrally located near downtown Fayetteville.  Open daily, 11 a.m. to 7 p.m., Tuesday through Saturday, so you can get all the practice you need before that next round of golf.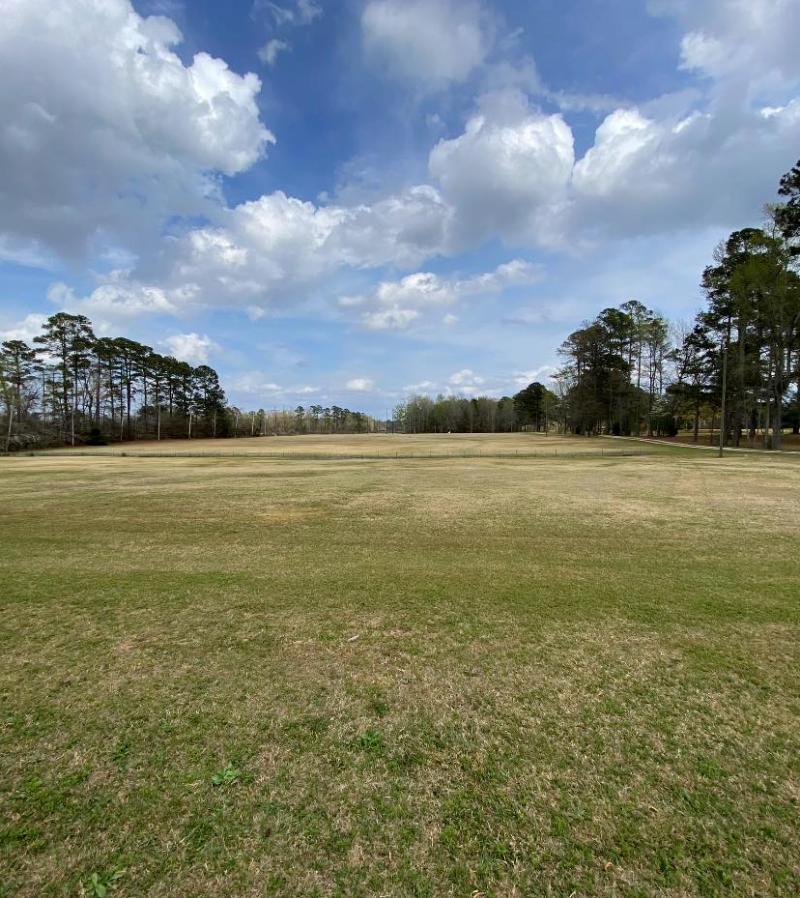 Carver's Falls Golf Range & Pro Shop
Fayetteville
Located near Methodist University, the Carver's Falls Driving Range is open from 9 a.m. until dark. A bucket of balls costs around $7; only cash is accepted.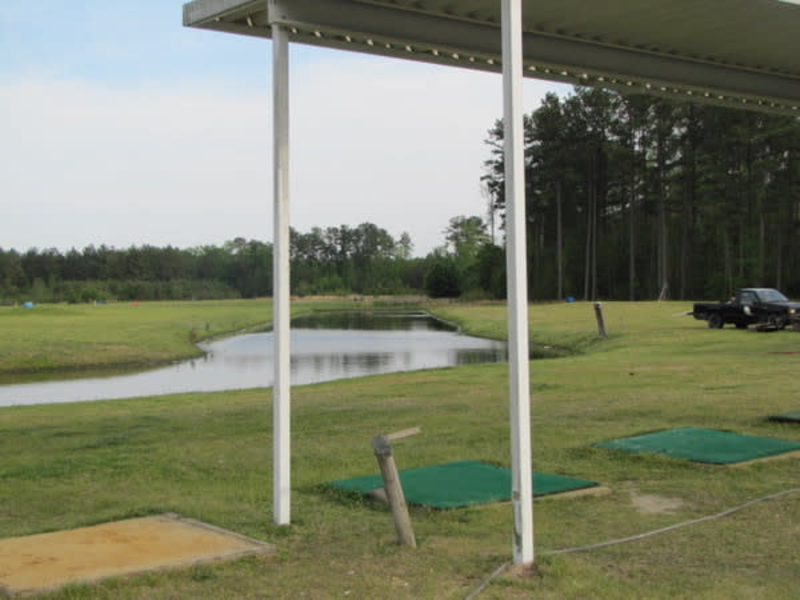 To learn more about golf courses and practice facilities in the region, visit DistiNCtly Fayetteville's website at: https://www.distinctlyfayettevillenc.com/golf/