My first home in North Carolina was in the Town of Spring Lake, and this community has held a special place in my heart ever since. The sleepy little town I drove into 15 years ago has grown so much that it's barely recognizable now. You'll find the heart of Spring Lake at the busy intersection of NC 24-87 and NC-210, and this town is also conveniently accessible to I-95 travelers, thanks to the recently constructed I-295. Long known for being a gateway community to Fort Bragg, Spring Lake now offers folks plenty of other reasons to visit. In the Spring Lake Visitors Guide, you may peruse a comprehensive list of all the recreation, dining, history, accommodations, and more to be found here. I'm excited to highlight just a few of my favorites and let other folks' reviews tell you about the best of this growing community.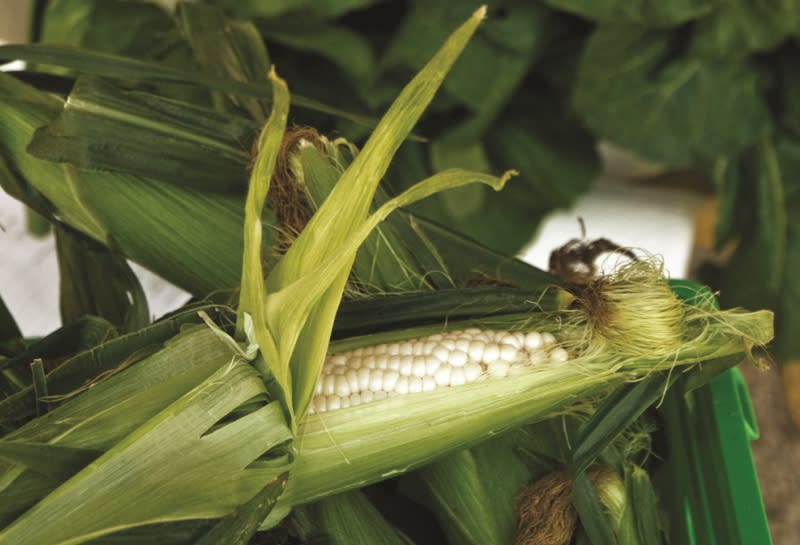 Meet Our Farmers
Spring Lakes' agricultural roots run deep, and you'll find multi-generation farms all over the area. An opportunity to meet some of our farmers and purchase locally grown goods happens once a month, seasonally, at the Sandhills Farmers & Heritage Market. The Sandhills Family Heritage Association typically hosts these markets between May and September. Don't miss this opportunity to learn more about Spring Lake's farmers.

On your way north to West Produce, stop off at Crown Fried Chicken for a box of picnic-food perfection. For traveling families, it'd be hard to beat the prices here. For instance, a 10-piece, mixed-chicken family special is just $14.99. My recommendation for first-timers is to start with Crown's signature fried chicken and traditional sides, such as potato salad. This is picnic food at its finest! Just don't forget the banana pudding.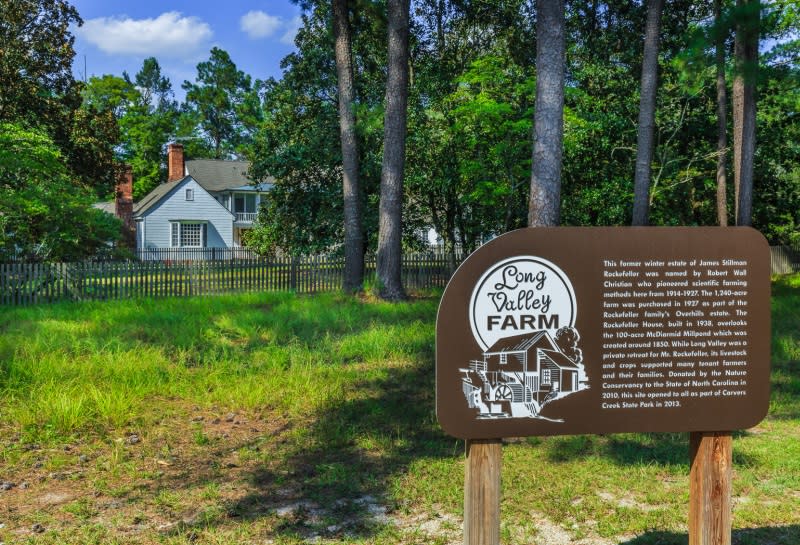 Explore a Park
Most people would never guess that the North Carolina State Parks Passport features a state park right here in Cumberland County. You simply can't visit the Spring Lake area without spending some time at Carvers Creek State Park. This is one of the newest ones in the 100-year-old North Carolina park system, opening to the public just 13 years ago. Projected plans for Carvers show it will eventually be spread out over a total of 4,000 acres. Meanwhile, part of the land that makes up this nature haven now has a fascinating story to tell our visitors.
James Stillman Rockefeller, of Rockefeller family fame, once used his Long Valley Farm as a winter retreat. Now that family's farm, buildings, gristmill, and even home are all part of the draw for tourists interested in exploring both nature and history here. Carvers Creek park rangers regularly host events that offer explorers a behind-the-scenes glimpse at these historical sites, or visitors can take a leisurely hike through the park's trails on their own time. As you're collecting stamps in your passport, don't overlook this gem.

Right off NC 24-87, you'll find a town park that is both a community hub and a recreation site. Mendoza Park is a perfect spot for travelers to stop for a picnic and let the kids run off their energy on a playground, but it's also a fun site to visit for seasonal festivals and other family-friendly events. The annual Spring Fling in April is just one example of the types of festivals that the town hosts here. Food, baseball, music, and family fun!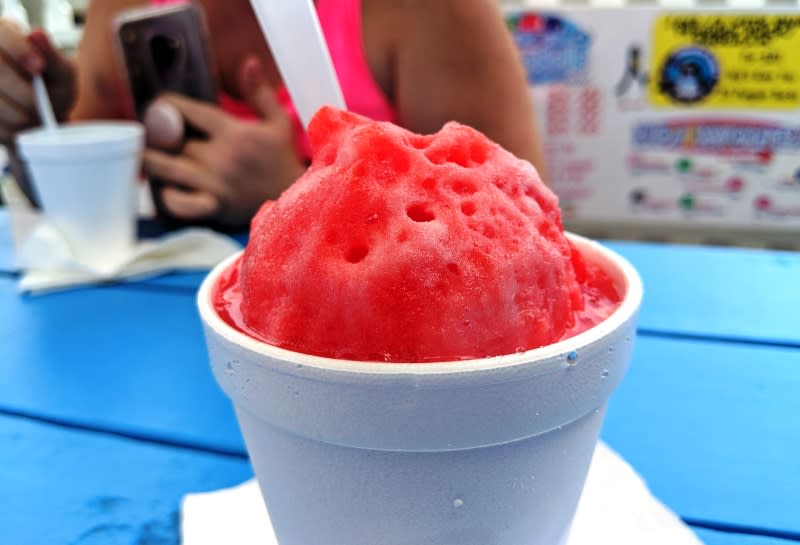 Cool Off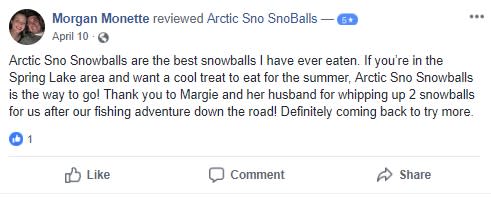 After you've spent a day outdoors, a cool treat is in order. One of the local favorites is Arctic Sno Snoballs, which is a straight shot down North Bragg Boulevard from Mendoza Park. You can easily spot this treasure from the road by the brightly decorated patio. After a morning spent at Fort Bragg Clay Target Center, girlfriends and I made a pit-stop here and rested a while under the shade of their umbrellas. You'll have a hard time picking between 80 flavors of snoballs, but my pro's tip is to order yours stuffed—meaning with vanilla ice cream in the center. So tasty!
Play Hard
There are some days when it's just too hot to spend outside in the South. Thank goodness for indoor recreation options like MegaPlay. As the reviewer below stated, it's worth the drive. Parents also know kids start to go stir crazy in the car, so places like this are a necessary detour for traveling families, as I shared on the blog last winter.

You'll find this indoor children's playground right where NC 24-87 and NC-210 converge, in the Skyland Shopping Center. Inside, there is a multi-level play structure with a variety of activities for the kids to enjoy. Toddlers even have a designated area that features soft-play equipment. Parents will appreciate the fact there is a café area and free WiFi. Best of all, this is cheap fun—just $5.50 to $9.99 per child.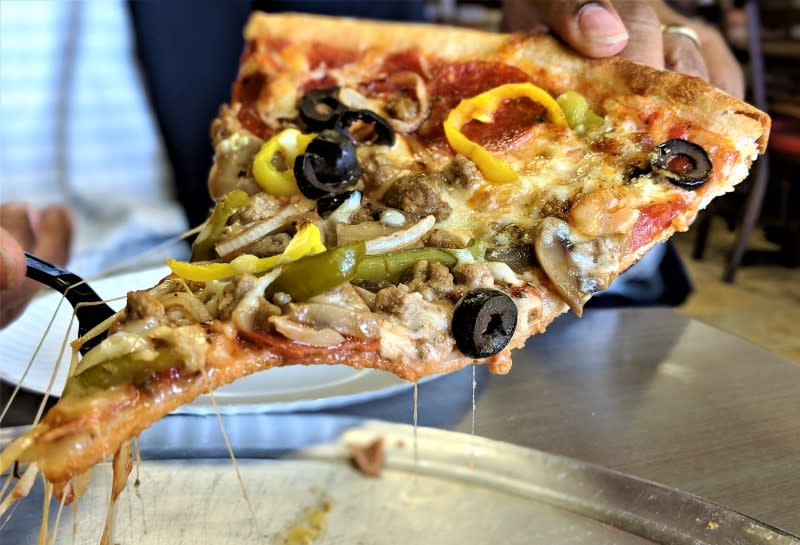 Grab a Pie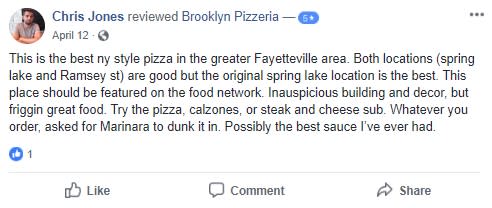 After letting the kiddies run off their energy at MegaPlay, drive just 1 mile north and treat the family to a big ole pie at Brooklyn Pizzeria. The well-worded review above really captures everything you need to know about this unassuming eatery in Spring Lake. Just to affirm this, the two New Yorkers I work with are the ones who first recommended this pizzeria to me, saying they'd never been able to find NY-style pizza this good in our area. By NY style, we're talking a cracker-thin crust that snaps when you bite into it. You know a pie is fresh when they're tossing your pizza dough right in front of you. After the cheese has melted to perfection in the oven, they bring out the steamy magic to your table, and everybody leaves happy.
Sleep Well
Before we wrap this up, let me list the accommodation options for your Spring Lake stay. There is a total of six hotels/motels here, and they're all conveniently positioned off the main thoroughfares.
You may refer to the Fayetteville Area Convention & Visitors Bureau's (FACVB) comprehensive list of Accommodations for more options in the communities of Cumberland County. As I mentioned before, the Spring Lake Visitors Guide is a fantastic resource for those planning a trip to this area. I would highly recommend using it to find out more about Spring Lake's history, things to do, and places to eat. Also, Spring Lake and other Cumberland County communities play host to hundreds of events year-round. Be sure to check out the FACVB's Calendar of Events to keep track of all those fun happenings.