Get ready, hoop fans! Professional basketball is returning to Fayetteville after a 30-year hiatus – with a familiar face leading the team.
The Fayetteville Stingers of The Basketball League (TBL) announced this week that it would play its inaugural season at the Crown Complex starting this spring. The team's first game is scheduled for Friday, March 3, 2023. The first home game will be on Friday, March 10, 2023.
The announcement was made during a press conference before the media, local dignitaries, and team officials. Local basketball legend Robert Brickey was introduced as the team's head coach during the press conference.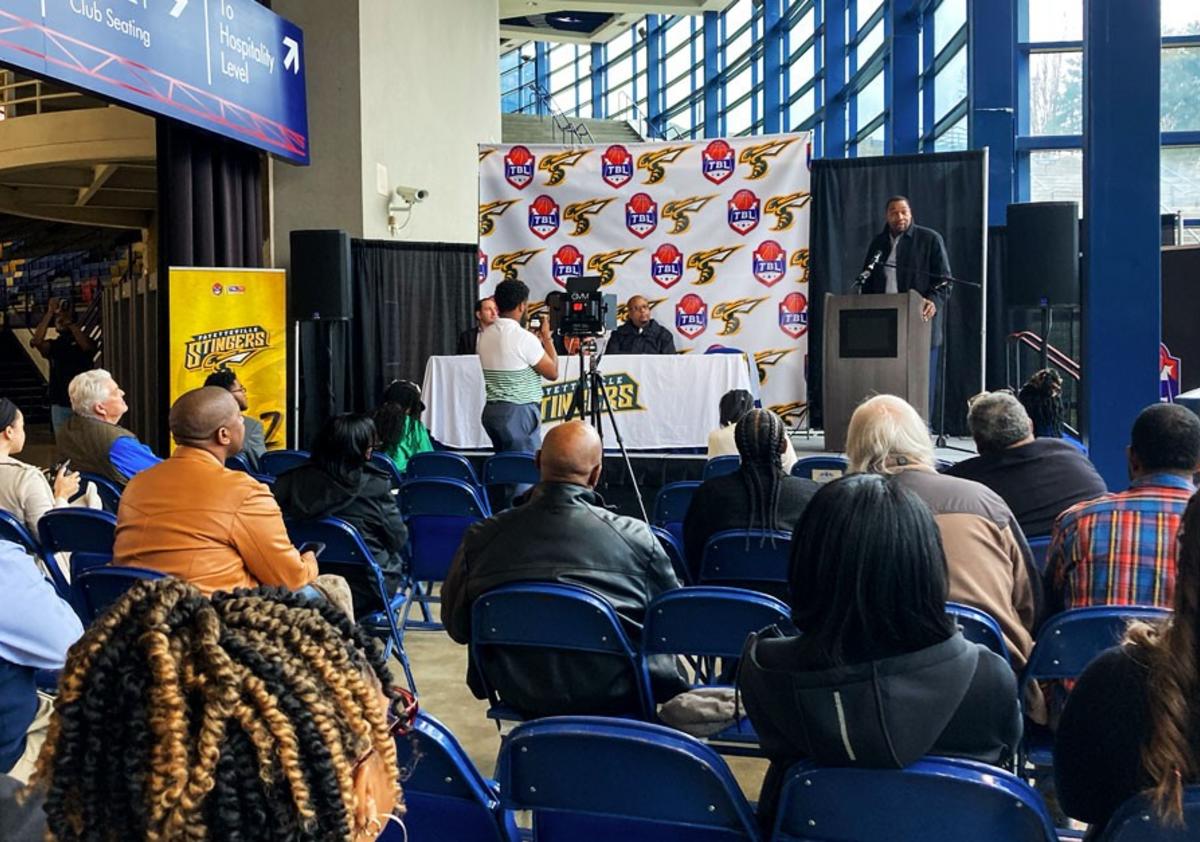 Fayetteville Native Robert Brickey is introduced as the Fayetteville Stingers' Head Coach during the team's press conference.
The EE Smith High School graduate and former Duke Blue Devil told the audience he was excited for obvious reasons.
"In all my days," he said, "of participating in basketball, I never thought I would be a head coach of a team here."
Brickey led EE Smith to three conference championships and was named the state's top basketball player in 1986. He then played under Coach Mike Krzyzewski at Duke University before knee injuries prematurely ended his professional basketball career.
He has coached on several college coaching staffs and was head coach at Shaw University. In 2018, he was hired as head coach for the Raleigh Firebirds, which was a part of the North American Premier Basketball League (NAPBL).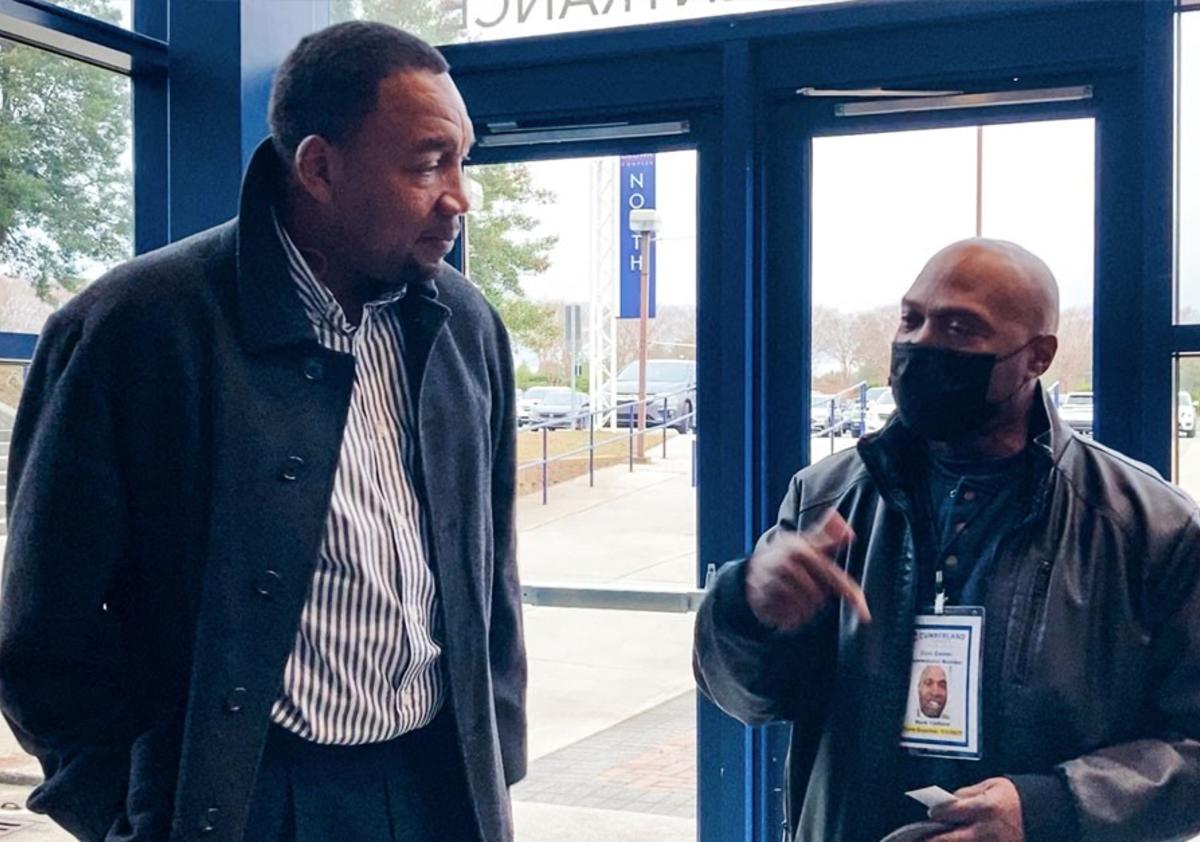 Fayetteville Stingers Head Coach Robert Brickey (Left) talks with an audience member after his new team's press conference.
The NAPBL has since become the TBL, which started with just eight teams. Today, it has more than 40 spread across the U.S. and Canada. The Fayetteville Stingers is the league's newest member.
Brickey's hiring as the team's head coach has an ironic twist. He played for the Fayetteville Flyers, the last minor league basketball team to call the city home, back in the early 90s. The stint didn't last long, however. The Global Basketball Association the team played under quickly folded.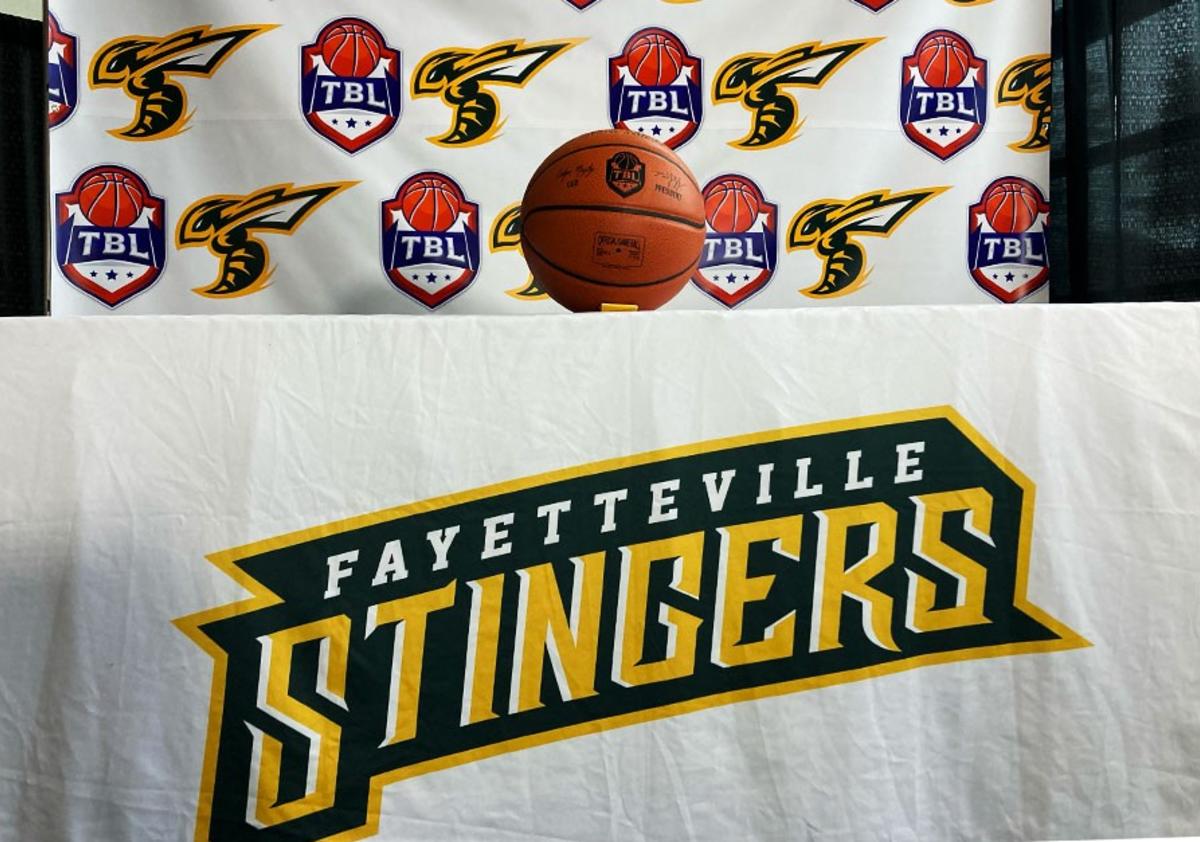 Fayetteville has had numerous other minor league sports teams over the years, but none played on the hard court. Brickey says that's a shame since this area is a hotbed of basketball talent. His team's priority will be to develop local players so they can go on to play overseas or in the NBA.
"Ninety-nine percent of the team will be from Fayetteville," Brickey said.
Ticket prices for the Fayetteville Stingers games will start at $15-$20 for upper deck seating. Group tickets will start at $12 for upper deck seats and $17 for lower deck seats. Season tickets and schedule information are available at www.ticketmaster.com and www.fayettevillestingers.com.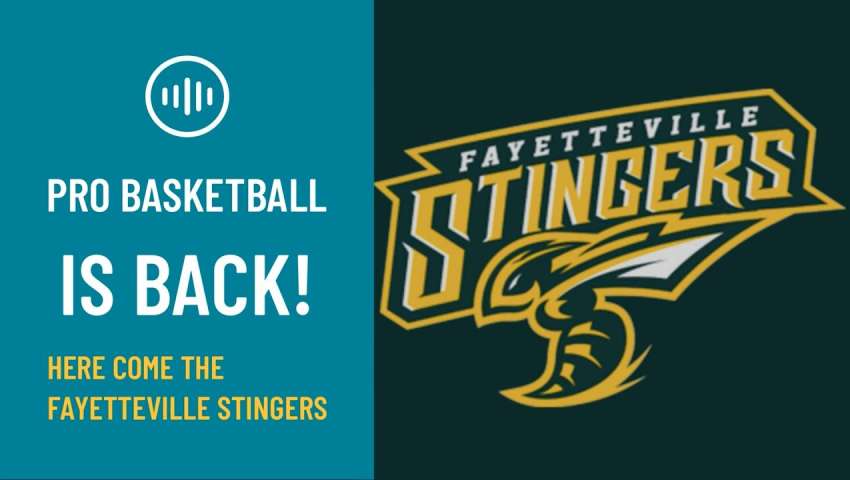 Your Fayetteville Stingers
Pro Basketball is Back
The Fayetteville Stingers are dedicated to enhancing the game of basketball throughout the region.
Find Out More