As someone who grew up in and around Fayetteville, my friends and I shared some common ideas about our hometown. It was popular to complain about having nothing to do here, or that there was nothing cool or exciting going on. Like many young people, I bought into the myths that my hometown was nothing special, we weren't in the history books, and there weren't many places to hang out. Or so I thought. It wasn't until I came back from college for a summer when I realized there was so much going on in Cumberland County, and there is so much history and culture right here, in our own backyards. This week I'll take a look at these myths, one at a time, and share why I now believe the opposite to be true.
Myth #1: Cumberland County Has Nothing to Do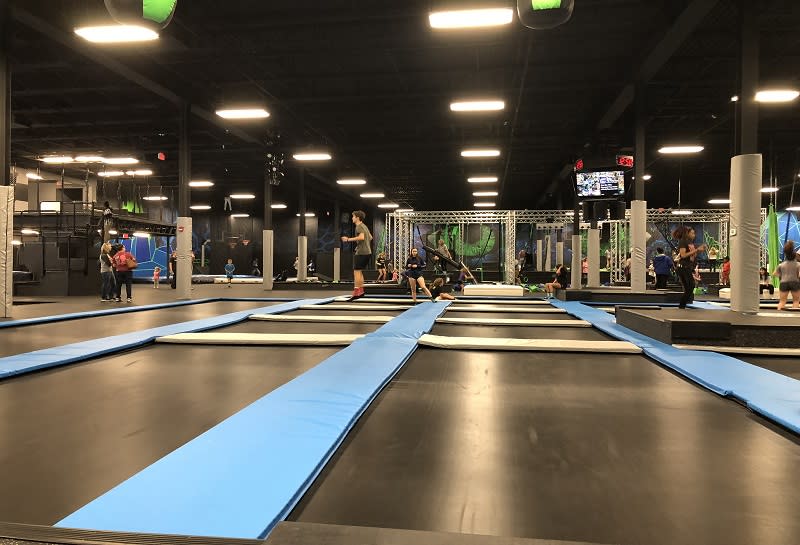 There is always something going on in the communities of Cumberland County. If you're bored in the Fayetteville area, you must not be looking. Many
places
and
events
offer fun for all ages. For example, Cumberland County now has three trampoline parks, like
DEFY. Fayetteville
in Westwood Shopping Center. Before these parks were here, my friends and I were willing to go all the way to Cary for that kind of fun, but now we have it right here. These places are top spots to have fun with the whole family and get out of the heat of the summer.
For those wanting to get a little workout in during their stay in the greater Fayetteville area, there are many gyms, parks, and trails to suit your needs. My personal favorite is the Cape Fear River Trail, located on the north side of Fayetteville. This five-mile trail is picturesque, and so perfect for both casual walkers and seasoned mountain bikers. For those who enjoy getting out in the summer weather and staying active, consider doing your workout at one of our many parks, trails, or gyms here in the Fayetteville area.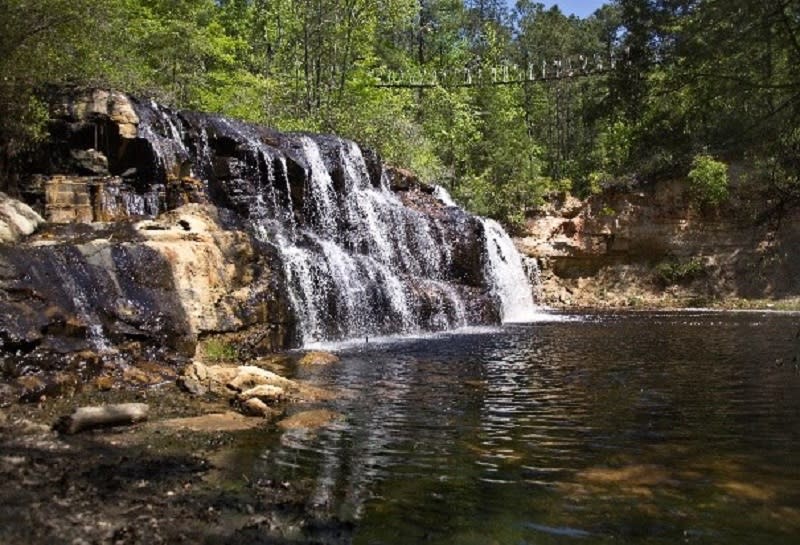 In the mood for an adventure? ZipQuest Waterfall and Treetop Adventure, located off NC-295, has exactly what you're looking for. ZipQuest contains a 2 ½-hour tour through the tops of the trees in the scenic woods, including a birds-eye view of a two-story waterfall. This is one of the many outdoor adventure hot-spots in the Cape Fear region that can keep anyone, from the aspiring outdoorsman to the major thrill seeker, satisfied.
As you can see, there is plenty to do in the Fayetteville area on any given day. For more info on what is available, refer to the Fayetteville Area Convention & Visitors Bureau (FACVB). From their Calendar of Events to Free Things to Do, the FACVB is a great resource for visitors and locals alike. Check the blog again tomorrow as I take on another common myth about Fayetteville.
Written by Communications Intern Evan Young