Start making plans now to join the residents of America's Hometown for our countdown to Independence Day 2019. Other communities may brag about their patriotic celebrations, but those folks have never spent the holiday around a proud military community like Fort Bragg. Cumberland County goes all out in celebrating our nation's freedom with our military residents, and this year is no exception, as five of our communities are hosting a variety of festivities. Locals and visitors will be taking in concerts, running in a race, honoring our heroes, enjoying America's favorite pastime, and lighting up the 4th of July at these spectacular events.
Small-Town Festivities
Kick off the holiday festivities early with the Stedman Fireworks Festival–a yearly celebration that draws thousands of folks to this charming corner of Cumberland County. On the 30-acre campus of Stedman PH Church, you'll find families spread out on blankets, playing pick-up games of tag football, lining up at food trucks, listening to live music, eating farm-fresh watermelon and cantaloupe, and watching the professional fireworks show. (June 23rd, 6:00 - 9:30 p.m.)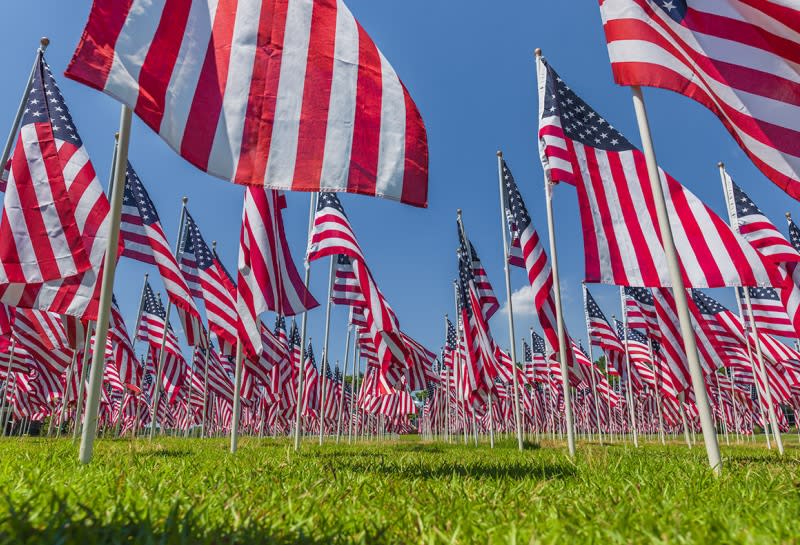 Heroes & History
Honor our heroes at the Airborne and Special Operations Museum (ASOM) during the last week of the Field of Honor. Hundreds of American flags line the Parade Grounds every year to represent military members who have served and, in some cases, sacrificed their lives for our country. (Open to the public daily through June 27th)
Afterward, take some time to stroll through the ASOM's newest temporary installation, the D-Day 75th Anniversary Exhibit, in the museum's main gallery to see some fascinating artifacts related to that historic day that has never been on display until now. (Open to the public during regular museum hours through August 31st)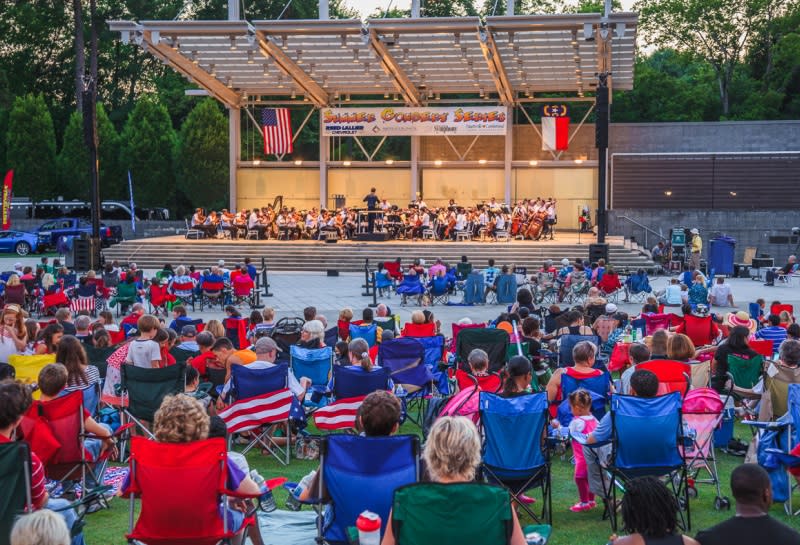 A Patriotic Concert
Head to Festival Park for the annual Independence Concert & Fireworks. This year's event will feature the Fayetteville Symphony Orchestra performing a variety of patriotic and popular songs, followed by fireworks. Bring your lawn chairs, let the kids loose in the bounce houses, and sit back for the show. (July 1st, 6:00 - 10:00 p.m.)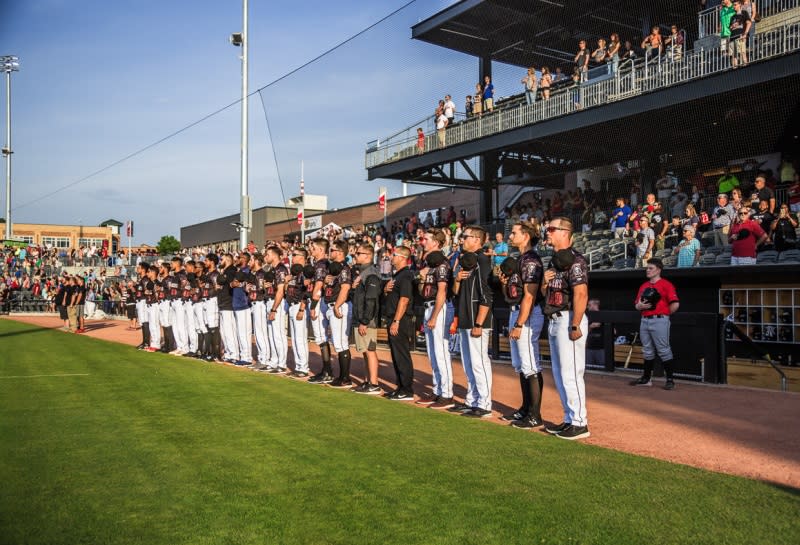 America's Favorite Pastime
Take the family out to J.P. Riddle Stadium for the Fayetteville SwampDogs vs. High Point-Thomasville HiToms baseball game. Then stick around afterward for a fireworks extravaganza that will top the night off perfectly. It doesn't get more Americana than this favorite local tradition with our beloved SwampDogs. (July 3rd, 7:00 p.m.)
Enjoy the experience of a Minor League Baseball game at our brand-new Segra Stadium during the Fayetteville Woodpeckers vs. Salem Red Fox game. For their Independence Day celebration, the Woodpeckers will be putting on the largest fireworks show of the season. Whether you're sitting in the outfield rocking chairs or at Healy's Bar, there is not a bad seat in the stadium for viewing the game and show. (July 3rd, 7:00 p.m.)
A Festive Fun Run
Get decked out in your red, white and blue and start your 4th off with the Firecracker 4 Miler run through beautiful downtown Fayetteville. Beginning alongside the North Carolina State Veterans Park, runners will tackle a four-mile course that features some of our historic sites. Even the kids may participate in a one-mile run, and strollers and dogs are welcome, too. (July 4th, 7:00 - 10:00 a.m.)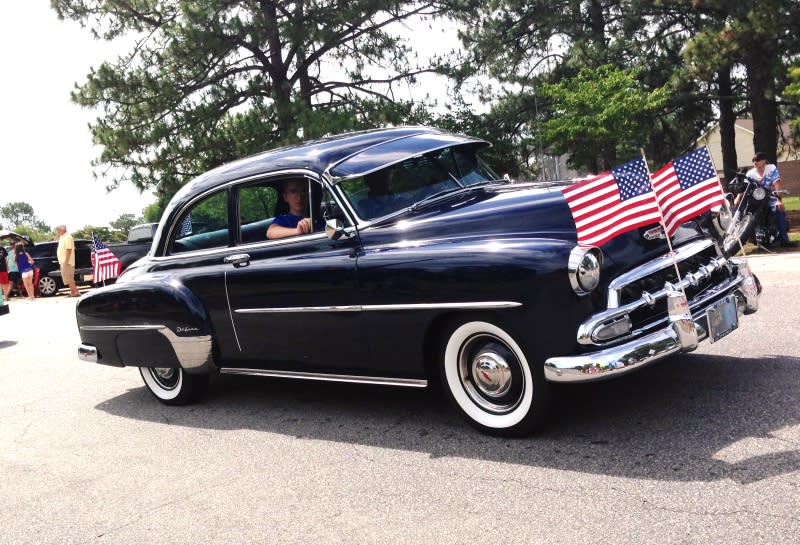 A Parade & Party in the Park
Join the locals in watching the charming 37th Annual Hope Mills Independence Day Parade, which starts at Hope Mills Middle School, proceeds down Main Street, and ends at the Hope Mills Recreation Center. (July 4th, 10:00 a.m.)
Return for the 37th Annual Hope Mills Independence Day Party in the Park at Hope Mills Municipal Park later on that day. This party offers fun activities for the whole family, with a petting zoo, food trucks, inflatable water slide, climbing wall, live music, and fireworks show. (July 4th, 4:00 - 10:00 p.m.)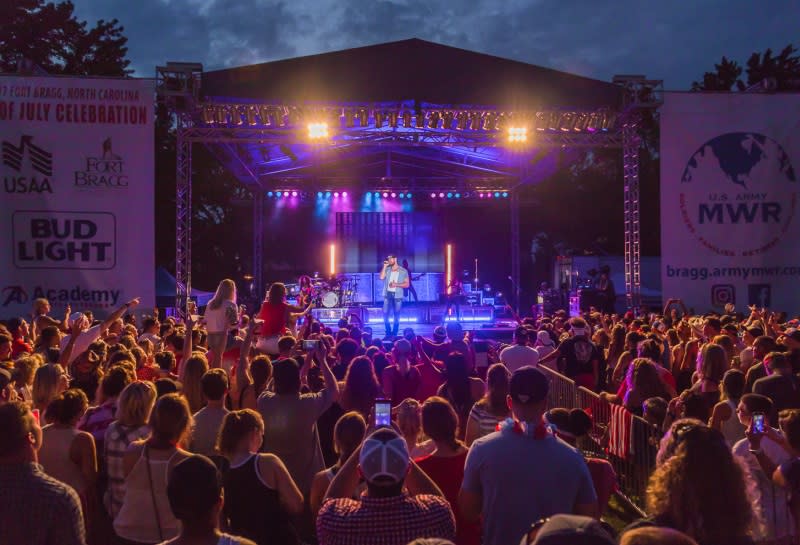 An All-Star Celebration with the Troops
Get ready for one of the best fireworks shows in the region at Fort Bragg's 4th of July Celebration, taking place on the Main Post Parade Field. The crowd will be treated to a performance by The Fifth, followed by 3 Doors Down. Between the Golden Knights free-falling from a plane, the rock acts performing on stage, and the 750+ fireworks lighting up the night sky, it is hard to beat the experience of Independence Day on Fort Bragg. (July 4th, 3:00 - 10:00 p.m.)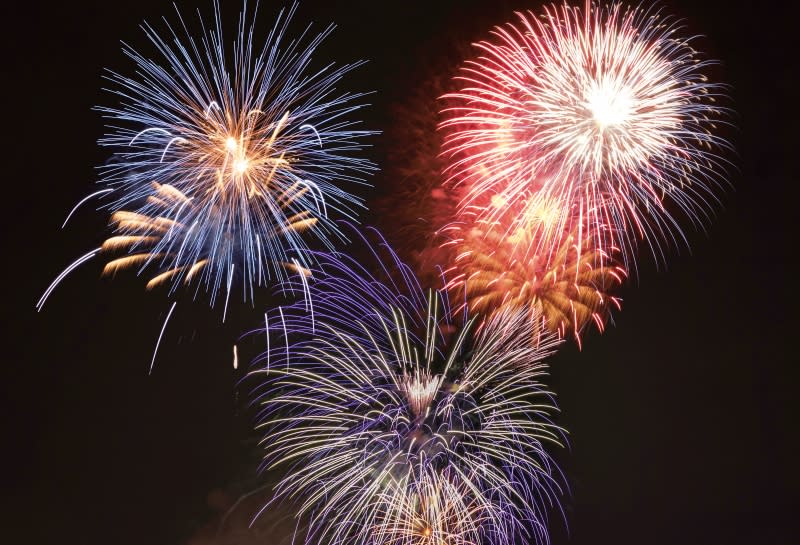 A Main Street Festival
Watch the skies light up with Fort Bragg's massive fireworks show from Spring Lake's 4th of July Festival. Since the Town of Spring Lake is "nearly Fort Bragg," their residents and visitors will have a great view of that spectacular show after enjoying live music, food trucks, a Kidz Zone, and more on Main Street. (July 4th, 3:00 - 10:00 p.m.)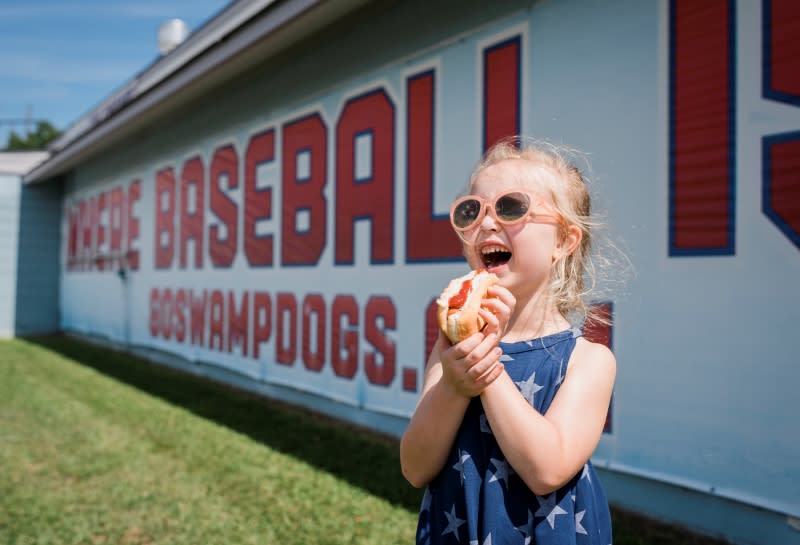 Are you planning a visit to Cumberland County for our Independence Day festivities or another reason? Take your pick from 85+ types of Accommodations, ranging from budget motels to internationally recognized brands. Additionally, you should know where to find some relief from this southern heat; be sure to check out all my suggestions for where to "Cool Down in Fayetteville." There is even more to explore and experience here, and the Fayetteville Area Convention & Visitors Bureau's Calendar of Events guides our visitors to all our holiday happenings and year-round events.