Southern hospitality is a concept well‑known across the country. Perhaps you've seen TV commercials portraying it or heard about it on your favorite podcast ‑ but have you ever experienced it in real life? Does it really exist? Well, according to our visitors, the short answer is "yes!"

Because of our rep for Southern hospitality, many newcomers to Fayetteville have stopped by to inquire about the best local recommendations of where they can experience it. That's why for National Travel and Tourism Week this year, we asked the best source possible recommendations: our locals! We polled our local followers on social media and asked them to vote for their Fayetteville Fan Favorites across five categories so we could recommend them to you! Here's what they had to say:
---
NO. 1
Favorite Family Spot: ZipQuest
By far the most adventurous location on our local journey‑ @Zipquest Waterfall & Treetop Adventure Park was voted the best family spot for a reason. With several sky‑high zip-lining courses, zippers can whip through the trees while taking in incredible views of Carver's Falls. The park hosts a massive waterfall with suspension bridges, staircases, and tree‑to‑tree ziplines crisscrossing the formation. Family members of all ages will love the feeling of wind flowing through their hair and the rush of seeing a waterfall in new ways.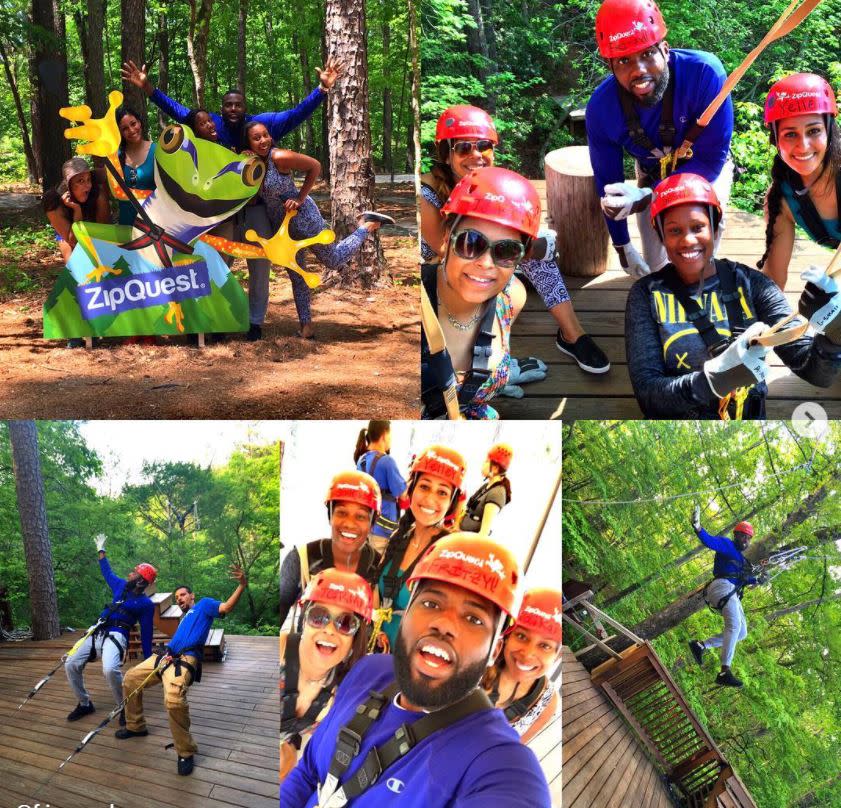 NO. 2
You know what they say, Italian food is the way to the heart ‑ or something like that anyway! As the number one rated restaurant in Fayetteville and a 4.5-star average on TripAdvisor, @antonellasristorante has become the ultimate spot for a beautiful date night meal. Reviewers rave about the incredibly fresh produce in the brunch, lunch and dinner meals, the amazing romantic atmosphere, and exceptional service, making Antonella's the most authentic Italian restaurant in the surrounding area. Treat yourself ‑ just like the locals do!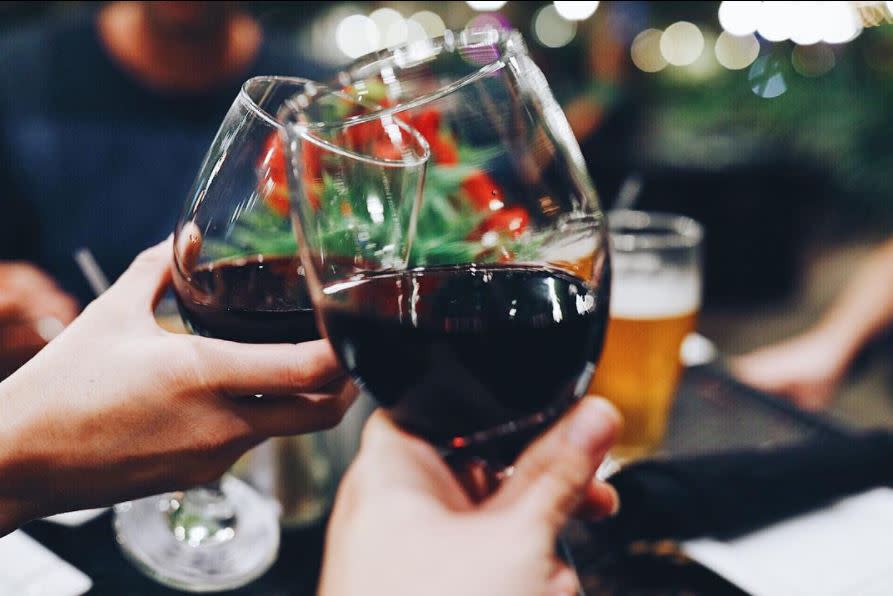 NO. 3
Not only a human favorite, @dirtbagales Brewery and Taproom was voted by locals as their favorite spot to hang out with their furry friends! Located right off of I‑95, this impressively large complex is complete with a huge yard, play structure, covered picnic tables and benches ‑ plenty of space for the pets, as well as a massive open-air brewery and top‑rated restaurant, Napkins, for human treats. With live music, a Sunday farmer's market, Yoga and Beer classes, and a plethora of food trucks, it's no wonder locals flock to this veteran‑owned and operated spot with their four‑legged friends to relax, recharge and hang out with buddies.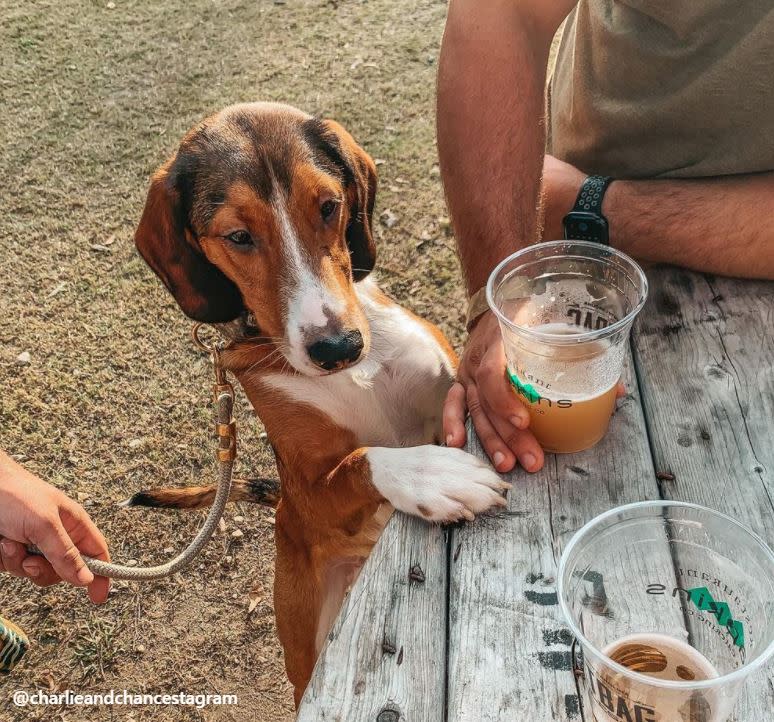 NO. 4
If you're a foodie (and even if you're not), you know that the best places to eat in town are where the locals love to go! And one thing's for sure, Fayetteville locals love having dinner at @circa1800. As a family‑run restaurant in the heart of downtown, patrons line up for the unparalleled "elevated" Southern cuisine. From brunch, lunch, dinner, and everything in between, it is no wonder fans voted this spot a favorite place to grab some delicious food.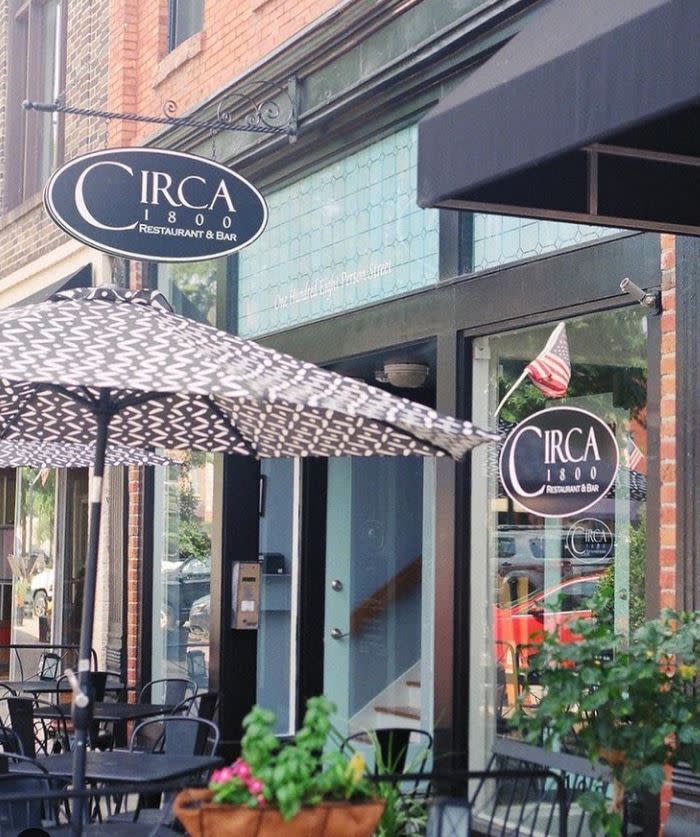 NO. 5
As a military town, it is no wonder that this 15‑foot Iron Mike statue was voted the best spot to take a selfie. Iron Mike, always watching, waiting, and alert, is a nod to the 82nd Airborne Division soldier, PFC Michael A. Scambellure, who received the Silver Star for his heroic actions. Iron Mike stands proud at the entrance of the @asomf, located in downtown Fayetteville, NC. Grab your selfie stick and snap some memorable moments with this 82nd Airborne Trooper.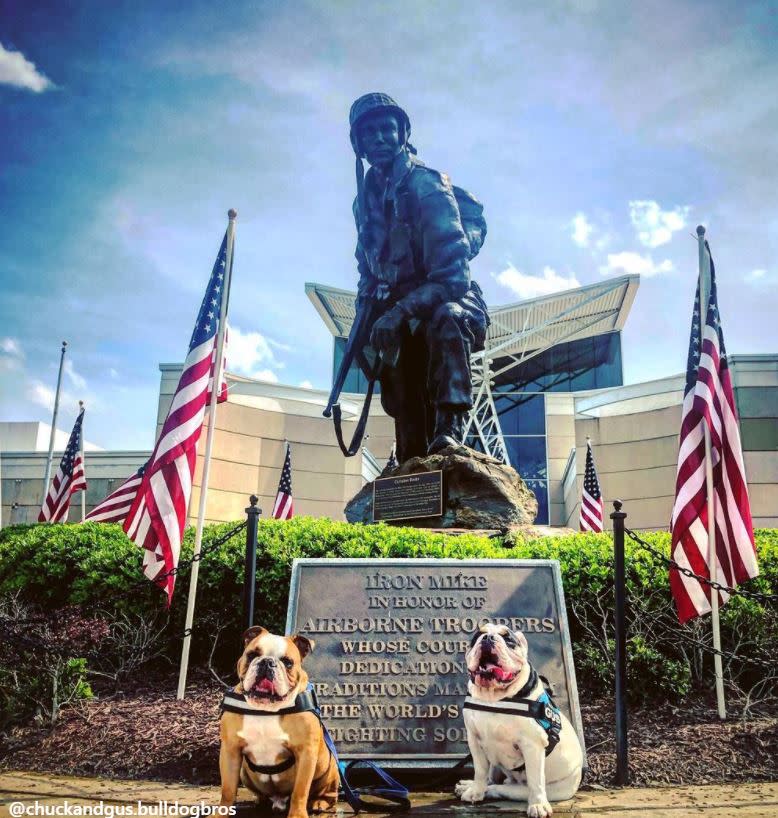 Join Our Email List
Sign up for our emails to get the latest news, personalized trip ideas, and special offers that fit your interests!